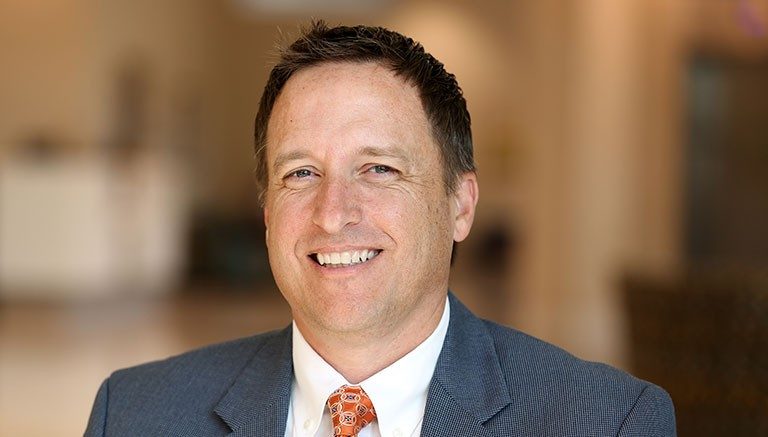 Jesse Campbell, MD - President, Mercy Clinic Oklahoma
President, Mercy Clinic Oklahoma
Jesse Campbell, MD, was named president of Mercy Clinic Oklahoma in 2020. He joined the Mercy Health Network in 2006 as a primary care physician and was appointment Chief Administrative officer of Mercy Clinic Oklahoma in 2015.
Education and Credentials
Campbell earned his medical degree from the University of Oklahoma's College of Medicine where he also completed his internal medicine and pediatric residencies.