June 26, 2013
This summer, a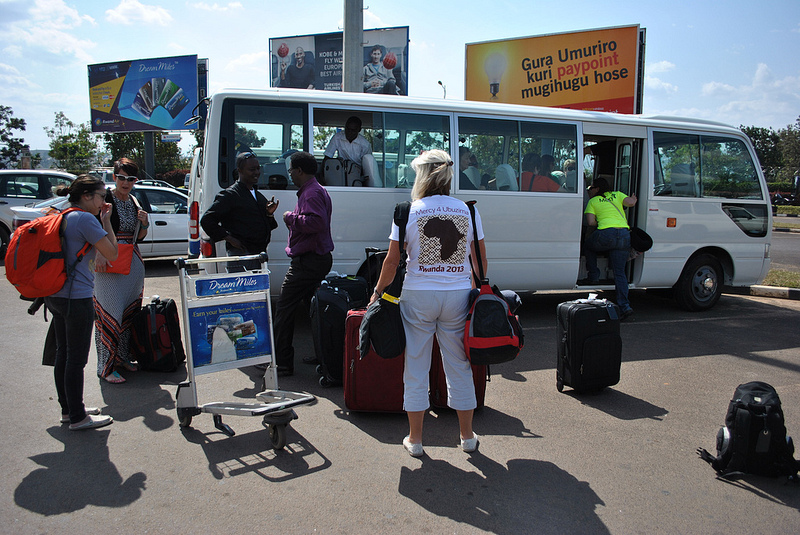 group of Mercy co-workers from Mercy Oklahoma City is spending two weeks on an operational visit to hospitals in Kigali, Rwanda. The locations are sister cities and have been working together since 2004.
The team is known as Mercy4ubuzima. Ubuzima is the Rwandan word for "health," so the name means "Mercy for health." Following the guidance of the Joint Commission International Essentials of Health Care Quality and Patient Safety, these expert medical and operational co-workers were invited to visit four hospitals in Kigali, Rwanda, to survey various operations including:
Leadership processes/accountability
Competent and capable workforce
Safe environment for staff and patients
Improvement of quality and safety
Clinical care of patients
After a three-day, on-site survey of 50+ elements in each hospital, each team will present findings and recommendations to respective hospital leadership.
In words of Mercy Hospital Oklahoma City President Jim Gebhart to local Rwandan leaders and U.S. representatives in Rwanda, "We want better health and better life for all Rwandans. No one knows Rwandan health better than you all, so we're here to listen. If you're willing to let us, we want to work with the hospital leaders and staff to assess where they are and where they want to be."
More information will be provided when the group returns but for now, you can follow Mercy4ubuzima's progress on their blog and view photos on the team's Flickr page.
Media Contacts
Meredith Huggins
El Reno, Guthrie, Kingfisher, Oklahoma City, Watonga