December 1, 2014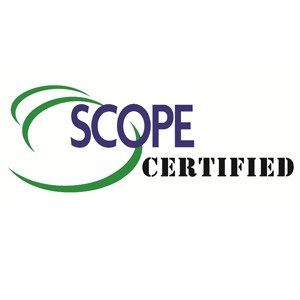 SCOPE is a comprehensive patient safety review program available to medical practices in which obstetrics and/or gynecology services are provided. It assesses the implementation and use of patient safety concepts and techniques in the office setting. Participation in the SCOPE program is voluntarily and certification is provided based on a set SCOPE criteria.
"This certification process required us to review our processes with new eyes and take a closer look at ways we could further improve the patient experience, documentation, workflow and unexpected emergencies," said Dr. Christina Byron, OB/GYN, Mercy Clinic Women's Health O'Fallon. "While we did not have to make a lot of changes as our processes were and are quite safe, the program does ensure that we're indeed providing a safe, friendly, well-documented environment for all of our patients."
Patient safety is essential to providing optimal health care for women, and implementation of patient safety measures can reduce medical errors and risk, and lead to positive patient outcomes. By achieving SCOPE certification, Mercy Clinic Women's Health O'Fallon has demonstrated excellence in patient safety processes.
Mercy Clinic is committed to helping improve patient safety. Pursuing and achieving certification through ACOG's SCOPE program allowed the practice to better understand their strengths, and enhance its already robust patient safety practices.
Mercy Clinic Women's Health O'Fallon, 300 Winding Woods Dr., is part of Mercy Clinic, a multi-specialty, physician-led group affiliated with Mercy hospitals in St. Louis, Washington, Mo., and Crystal City, Mo. In Mercy's east Missouri region, the group consists of nearly 600 primary care and specialty physicians, more than 100 nurse practitioners and physician assistants and covers more than 50 clinical specialties with 100 practice sites. For more information or to find a physician, please visit www.mercy.net
The American Congress of Obstetrics and Gynecology is the professional membership organization for ob-gyn physicians. Based in Washington, DC, ACOG has more than 51,000 members and is the leading group of physicians in the US providing health care for women..  For additional information on ACOG and the SCOPE program, visit www.acog.org or www.scopeforwomenshealth.org. 
Media Contacts
Bethany Pope
St. Louis, St. Charles, St. Louis - South, Troy, Festus