May 7, 2015
ST. LOUIS – The interest and response to the Mercy Birthing Center, the area's first in-hospital low-risk birthing center operated by certified nurse midwives, has exceeded expectations. The center opened on Labor Day, Sept. 1, 2014, and already welcomed its 100th baby.
Baby Luke, born Saturday, April 25, takes the honor of being the 100th baby born at the Mercy Birthing Center. Luke and his rarents Eve and Derek Waffel, of St. Louis, are doing well.
"It was a wonderful experience. I was extremely comfortable and everyone here was so kind," Eve said. "I would recommend the Mercy Birthing Center to other moms who are seeking a natural birth - I would do it again."
"We knew women wanted this option, but to reach this milestone so quickly has been amazing," said Diana Buckwalter, CNM, program director. "We even have our first returning patient coming back to welcome her second baby with us."
To accommodate the high demand for the service, a third certified nurse midwife will see patients beginning this summer.
Eve and Derek were surprised with a basket of goodies from Babies "R" Us and Mercy Kids, along with a birth photography session provided Michelle Lunn Photography.
Mercy Birthing Center offers four birthing suites resembling home bedrooms with queen-size beds, showers and large tubs for labor. There's also a central living room area, a kitchen, a community room for childbirth classes and a separate clinical area where patients visit the midwife each month during pregnancy for prenatal visits.
Throughout pregnancy, care is provided by certified nurse midwives, who are master's and doctorate-prepared advanced practice nurses certified by the American College of Nurse-Midwives. In addition to prenatal appointments with certified nurse midwives, there are natural childbirth classes offered to learn more about the process as well as nutrition and fitness classes.
Most mothers and babies go home with their families four to 12 hours after birth and return for follow-up care a day later.
For more information on Mercy Birthing Center, please call 314-251-7955.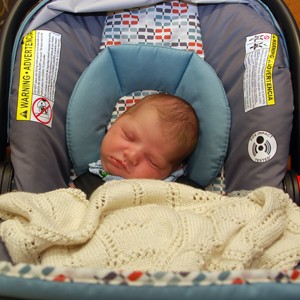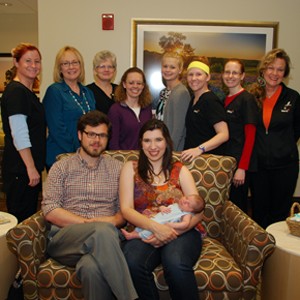 Media Contacts