September 2, 2015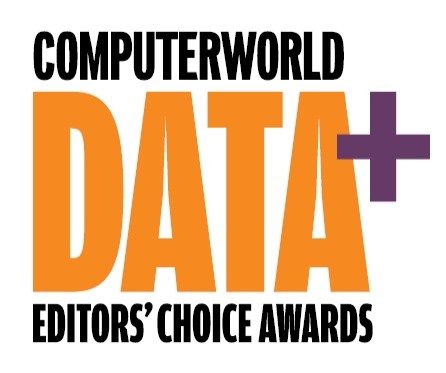 A data-driven project that's saving more lives has earned Mercy the 2015 Computerworld Data+ Editors' Choice Award. Mercy is among only a few dozen recipients of the award – including Intel, Google and Cisco – based on smart business decisions using big data.
"Because there is so much variation in health care, we've turned to our physicians and clinicians to see what's working the best for our patients," said Vance Moore, senior vice president of operations at Mercy. Instead of relying solely on medical literature, Mercy is tapping into millions of pieces of data, submitted directly by an experienced medical team through electronic health records.
"We're looking at patient experiences across the four states we serve – whether they're getting a gall bladder removed or a hip replaced – and zeroing in on their treatment, from start to finish," Moore said. "From treatment protocol to the types of medications and how frequently they're administered, we're looking at a variety of patterns and best practices to fine-tune future visits."
The information is used to create "clinical pathways," as they are referred to at Mercy, are then available for physicians to implement or adjust based on a patient's needs. "If we're seeing patients recovering quicker with a less expensive alternative, we want to integrate that to not only lower costs, but raise the bar on quality," Moore added.
And it's already happening. Through data analysis, Mercy learned that a small group of doctors were administering a specific drug to knee replacement patients to help combat pain. It turns out, the drug reduced the patients' need for medication after surgery. Not only did they recover more quickly, they were walking sooner, too.
"It really does streamline the care," said Mercy cardiologist Dr. Seth Barbanell. "Our nurses say it makes taking care of patients easier, because pathways help our team collaborate and focus on what's different about a patient, not what's the same."
During the last year, Dr. Barbanell says one clinical pathway cut the mortality rate 50 percent among patients undergoing coronary bypass grafting to improve blood flow to the heart. "We're saving lives, and we're freeing up resources at Mercy to provide better quality, better service and lower costs."
As Mercy expands its clinical pathways, the health system is forging a partnership with analytics company Ayasdi to develop an application to supercharge the project.
"We are delighted to be partnered with Mercy on such a critical health care challenge," said Gurjeet Singh, founder and CEO of Ayasdi. "The development of optimal clinical pathways is an exceptionally complex data problem and solving it requires both an innovator's mindset and prescient infrastructure investments. Mercy has succeeded on both fronts, something that the editors of the 2015 Data+Editors' Choice Awards have acknowledged with this prestigious award. The real winners, however, are Mercy's patients who experience a combination of the best doctors and best technology in the industry."
Honorees of the Data+ Editors' Choice Award, which launched in 2013, are selected based on their ability to make smart business decisions using big data. Organizations were asked to complete questionnaires detailing projects, which were then reviewed by the Computerworld editorial team. See the 2015 winners at Computerworld.com.
Computerworld is the leading IT media brand helping senior IT, business decision-makers and key influencers navigate change with effective business strategy. As the voice of business technology, Computerworld enables the IT value chain with unique editorial coverage from setting strategies to deriving value. Computerworld's award-winning website (www.computerworld.com), focused conference series, strategic marketing solutions and research forms the hub of the world's largest (40+ edition) global IT media network and provides opportunities for IT vendors to engage this audience. Computerworld leads the industry with an online audience of over 7.5 million monthly page views (Omniture, November 2014 – January 2015 average) and was recognized in BtoB's 2013 Media Power 50 list; recognition Computerworld has received for more than 5 consecutive years. Computerworld is published by IDG Enterprise, a subsidiary of International Data Group (IDG), the world's leading media, events and research company. Company information is available at www.idgenterprise.com.
Mercy is the seventh largest Catholic health care system in the U.S., which serves millions annually. Mercy includes 46 acute care and specialty (heart, children's, orthopedic and rehab) hospitals, more than 700 physician practices and outpatient facilities, 40,000 co-workers and more than 2,000 Mercy Clinic physicians in Arkansas, Kansas, Missouri and Oklahoma. Mercy also has outreach ministries in Louisiana, Mississippi and Texas.
Media Contacts