January 18, 2016
ST. LOUIS – Donn E. Sorensen, president of Mercy's east Missouri region, began a one-year term as chair of the American Medical Group Association (AMGA) board of directors on Jan. 1. The AMGA represents medical groups and organized systems of care, including some of the nation's largest, most prestigious integrated health care delivery systems.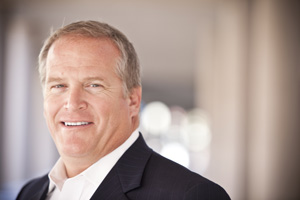 Serving on AMGA's board of directors since January 2008, Sorensen has held the positions of treasurer and chair-elect. AMGA's board of directors is composed of five officers and 11 at-large directors who serve three-year terms.
"It's an honor to serve the country's largest group representing integrated physicians and help shape the future for our patients," Sorensen said. "Together, the work we do is improving health care quality and cost."
More than 160,000 physicians practice in AMGA member organizations, providing health care services for 165 million patients (approximately one in three Americans). Headquartered in Alexandria, Virginia, AMGA is the strategic partner for these organizations, providing a comprehensive package of benefits, including political advocacy, educational and networking programs, publications, benchmarking data services, and financial and operations assistance.
Media Contacts