March 22, 2016
ADA, Okla. - More than a decade after establishing Mercy Ada's wound healing center, Stephanie Mowdy, APRN-CNS, will return to the highly trained hyperbaric wound care team, which provides specialized treatment for hard-to-heal wounds.
"It's great to get back to where my skill and passion for wound care first started," said Mowdy. "We opened the wound care center in 2005 because of need we saw in the community."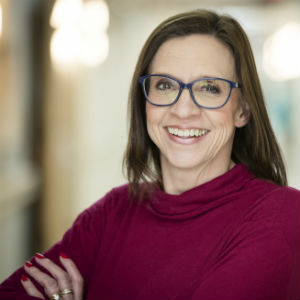 Mowdy and her team treat a number of conditions including diabetic foot ulcers, decreased blood flow through the arteries, loss of proper vein function in the legs, radiation therapy wounds, pressure ulcers and non-healing surgical or complicated wounds.
Mowdy has worked as a nurse and advanced practitioner for more than twenty years. A majority of those years were spent at Mercy, formerly Valley View Regional Hospital. During that time, previous Mowdy held a number of positions including charge nurse in the intensive care unit, assistant manager in the intensive care unit, diabetes educator, manager of wound healing center and diabetes education and advanced practitioner for the wound healing center. Mowdy says one of the many things that draws her to medicine is the partnership she forms with patients.
"Practicing any kind of medicine is about connecting with and getting to know your patients," Mowdy said. "Wound care patients come to me at a time of vulnerability and uncertainty. It is my privilege to guide them through this time, work to educate and help them understand their treatment plan, and ultimately increase their quality of life."
Mowdy received her bachelor's degree in nursing from the University of North Dakota. She earned her master's degree with honors from the University of Oklahoma Health Sciences Center in Oklahoma City., Currently, Mowdy is attending school in pursuit of her doctorate in nursing.
Throughout her career, Mowdy has been dedicated not only to obtaining additional education but obtaining certifications as well. Her current certifications include: certified clinical nurse specialist, certified diabetes educator, certified wound, ostomy, continence nurse and certified foot care nurse.
"I know and love serving this community," Mowdy said. "I'm ecstatic to rejoin Mercy and be back with the hyperbarics and wound care team. "
Practices
Media Contacts
Lindsey Treadwell
Ardmore, Healdton, Ada, Tishomingo