March 28, 2016
Thanks to its co-workers, Mercy was just named one of "America's Best Employers" again by Forbes magazine – a business publication known for its listings and rankings.
Forbes ranked the top 500 American employers, spanning 25 industries, and this year's list includes companies from Facebook to Trader Joe's, Southwest Airlines to Harley Davidson and Mayo Clinic to Duke University. Mercy ranks 108th this year, up from 122nd in 2015, and is among 25 health care companies in the 2016 list.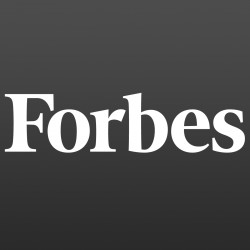 For the second year, Forbes partnered with an independent survey group, Statista.com, in asking more than 30,000 American employees one question: on a scale of 1 to 10, how likely would you be to recommend your employer to someone else?
"There is nothing more gratifying than when a ranking is determined by your own people, or by the patients you serve," said Lynn Britton, president and CEO of Mercy. "We have 40,000 co-workers who serve millions of patients each year, and how they feel about their workplace directly affects our patients, and it's all the more reason why we focus so much on co-workers. It's not uncommon for us to have co-workers who have been with Mercy for four or five decades. That speaks volumes, so too does this ranking."
In addition to this honor, Mercy has been in the national spotlight on many fronts in the past year:
Opening the world's first virtual care center, which is dedicated entirely to care outside its own walls, monitoring patients using high-speed data and video connections and medically intervening when needed with a comprehensive team approach.
Opening a storm-hardened hospital in Joplin, Missouri, after it was destroyed by an EF5 tornado (and keeping 2,200 co-workers on the payroll indefinitely after the tornado struck).
One of the top health care supply chain operations in the world.
To read the full Forbes article, click here.
Media Contacts