March 31, 2016
Earlier this year, Mercy leadership announced the commitment to roll out the green carpet for upgrades to the Carthage High School football field. Mercy has committed $250,000 over the next 5 years toward the purchase and installation of new artificial turf.  
Due to Wednesday's inclement weather, Ron Peterson Sr., representing the Ruth I. Kolpin Foundation; Amy Grimes, Carthage R-9 Foundation Director; Beth Simmons, representing the McCune-Brooks Healthcare Foundation; Ron Peterson, Jr., representing the Ruth I. Kolpin Foundation; David Haffner, former CEO of Leggett and Platt; and Scott Watson, Mercy Hospital Carthage Administrator; gathered for a groundbreaking ceremony inside the school gymnasium.
"The Carthage School District and our hospital have a long-standing relationship and thanks to the support of Mercy, student athletes and community members can take pride in knowing our commitment to this community," Scott Watson said.
The new field is part of a more comprehensive project to build a new multi-purpose athletic complex for Carthage School District.
Construction is expected to be complete by fall 2017 football season.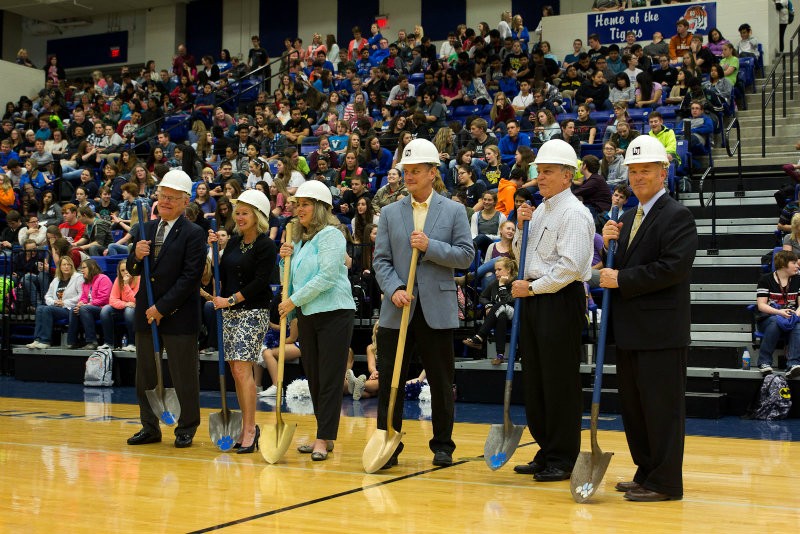 Media Contacts