April 12, 2016
Beginning in early June, cataract and glaucoma surgery will be performed through Mercy Hospital Fort Scott outpatient services.
"We look forward to rejuvenating this outpatient service at Mercy Hospital," explained Susan Wescoat, surgery director for Mercy Hospital Fort Scott. "Eye surgeries have been offered in the past at our hospital, so we already have the instruments and equipment on hand.
This is just one more example of how Mercy continually strives to meet the growing needs of patients in our service area."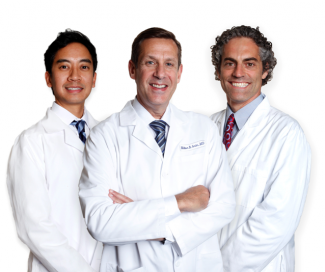 Procedures beyond cataract and glaucoma surgery may be offered based on patient needs.
Olathe-based Ophthalmologists Milton Grin, MD, FACS and Jeff Wong, MD, MS, specialize in eye care and will perform surgeries on Mondays at Mercy Hospital Fort Scott. Optometrist Jeffry Gerson, OD, FAAO, will open a weekly clinic on Tuesday, May 10th at 4 S. National in Fort Scott.
To schedule a clinic appointment with Dr. Gerson, call 620-224-7488.
Mercy, named one of the top five large U.S. health systems in 2017 by Truven, an IBM Watson Health company, serves millions annually. Mercy includes 44 acute care and specialty (heart, children's, orthopedic and rehab) hospitals, more than 700 physician practices and outpatient facilities, 40,000 co-workers and more than 2,000 Mercy Clinic physicians in Arkansas, Kansas, Missouri and Oklahoma. Mercy also has outreach ministries in Arkansas, Louisiana, Mississippi and Texas. 
Practices
Media Contacts