April 13, 2016
HEALDTON, Okla. – One could say that caring for patients runs in the family of Pam Seymour. The daughter of a nurse, Seymour said she has wanted to follow in her mother's footsteps for as long as she can remember.
"When I was a little girl, I used to join my mom in going to the local nursing home," Seymour said. "I could see that visiting the people made them feel better, and that's something that has stuck with me ever since."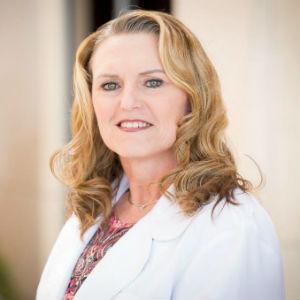 Seymour grew up in southern Oklahoma, earning her high school diploma from Healdton High School. Now with 23 years of healthcare experience under her belt, she'll return to the community as an advanced practice registered nurse and a certified family nurse practitioner.
"I know what it's like to grow up in rural Oklahoma, and I want people in Healdton to know they have access to excellent health care," Seymour said.
Seymour recently received her Master's degree as a family nurse practitioner in Dec. 2015 from Frontier Nursing University in Kentucky, a university founded on providing rural care to those living in the Appalachia's.
"The people who founded the university had a goal to care for rural people, and that's my goal returning to Healdton," Seymour said.
Mercy Clinic Primary Care - Healdton is 3472 Hospital Road. For more information, call 580-229-0079.
Mercy, named one of the top five large U.S. health systems in 2017 by Truven, an IBM Watson Health company, serves millions annually. Mercy includes 44 acute care and specialty (heart, children's, orthopedic and rehab) hospitals, more than 700 physician practices and outpatient facilities, 40,000 co-workers and more than 2,000 Mercy Clinic physicians in Arkansas, Kansas, Missouri and Oklahoma. Mercy also has outreach ministries in Arkansas, Louisiana, Mississippi and Texas. 
Media Contacts
Lindsey Treadwell
Ardmore, Healdton, Ada, Tishomingo