April 21, 2016
WASHINGTON, Mo. - Approximately 300 students from seven area schools attended the recent Third Annual High School Career Exploration Day at Mercy Hospital Washington. In addition to area schools, a group of 50 home-schooled juniors and seniors attend. The event was themed Life is a Highway – Explore with a Purpose, and students really took the theme seriously.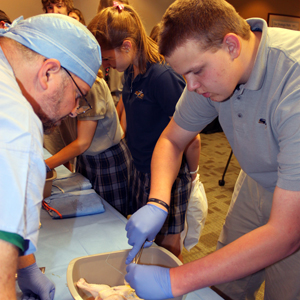 Students began their learning experience as they entered Mercy Medical Building South through the strollin' colon, an inflated orange colon, outside the front doors. They were welcomed by a prize wheel before entering the exhibit area full of opportunities to explore a wide variety of heath care careers showcased with hands-on experiences, demonstrations, time for Q&A and exciting opportunities for learning.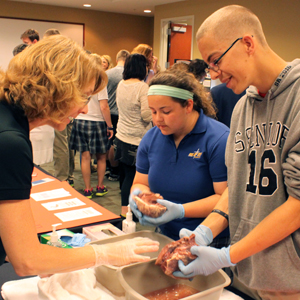 "If we have influenced one student's decision to pursue a career in healthcare, we have done our job," said Barb Grayson, vice president of human resources. "This event will remain with the students for years to come...and each of you had a part in laying a foundation that will impact our community for years to come!"
Practices
Media Contacts