April 26, 2016
WASHINGTON, Mo. – After more than 20 years in a variety of roles, Mercy Hospital Washington President Terri McLain has announced her plans to retire, effective June 30. She will continue her service to Mercy in a new part-time role as President Emeritus assisting with Foundation activities and supporting community health needs in the greater Washington area.
McLain was named president of the Washington hospital nearly 10 years ago. During her tenure, the hospital has seen substantial changes including physical and economic growth, as well as expansion of programs and services to improve the health of the community. Along with Dr. David Chalk, McLain helped lead the integration of Patients First as they joined Mercy, greatly expanding Mercy Clinic in the Washington area.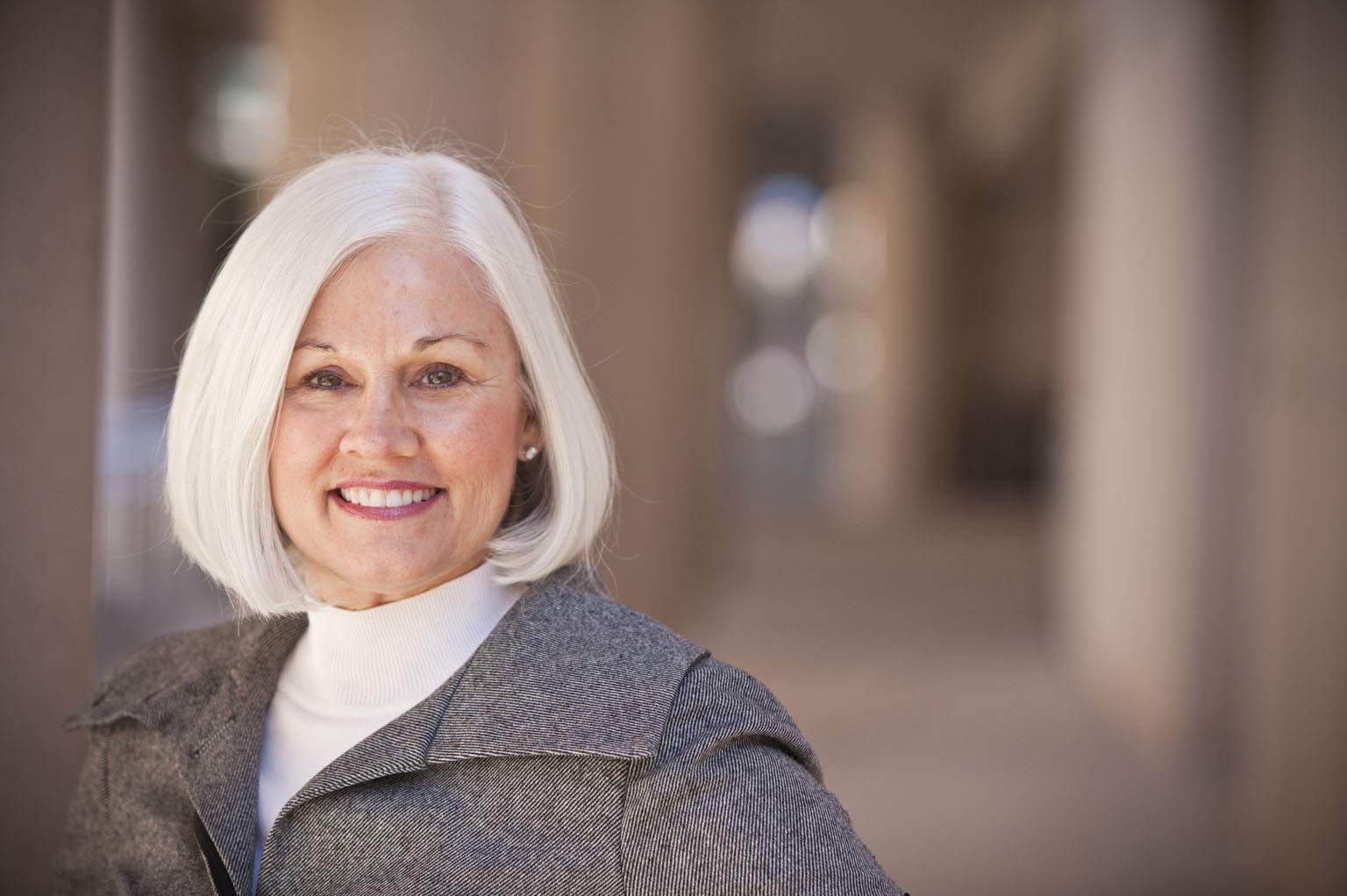 "As president, Terri led Mercy Hospital Washington during one of the most significant and defining moments in the history of Mercy's ministry in the Washington area," said Donn Sorensen, president of Mercy's eastern Missouri region. "Her strong leadership and unwavering commitment helped take the hospital to new heights."
McLain was instrumental in the addition of a new emergency department, intensive care unit and laboratory. She helped start the intensivist and hospitalist programs, bariatric, pain management and urgent care services, as well as expand the oncology and cardiology programs.
The Mercy Hospital Washington team earned many awards and recognitions under McLain's leadership, including being recognized by the St. Louis Post-Dispatch as a Best Place to Work, by Consumer Reports as one of the most safe hospitals in the state, by Healthgrades as 5 Star Excellence for Joint Replacement and by Healthgrades for its 2016 Patient Safety Excellence Award. Other accolades include chest pain accreditation, Level 2 Stroke Center designation, Level 3 Trauma Center, Bariatric Center of Excellence and Breast Imaging Center of Excellence.
"Terri's leadership has allowed us to not only maintain essential health services in our community, but to expand them. She has taken on challenges with grace and has raised the bar for health care in the region," said Bill Miller, chair of the Mercy Hospital Washington Board of Trustees. "While we are sad to see her retire, we're grateful that she will remain connected to Mercy in a new role that will enable her to continue to serve the community."
The transition plan enables time to prepare for a change in leadership for Mercy Hospital Washington, and plans will communicated prior to June 30.
Mercy Hospital Washington is a member of Mercy. It is a 166-bed hospital located just 50 miles southwest of St. Louis, Mo., and serves all or parts of Crawford, Franklin, Gasconade, St. Charles, St. Louis and Warren counties. The hospital offers comprehensive emergency, heart, cancer, surgical, obstetric, pediatric and other health services. The hospital is supported by the care of more than 140 physicians and advanced practitioners who are part of Mercy Clinic. 
Mercy, named one of the top five large U.S. health systems in 2017 by Truven, an IBM Watson Health company, serves millions annually. Mercy includes 44 acute care and specialty (heart, children's, orthopedic and rehab) hospitals, more than 700 physician practices and outpatient facilities, 40,000 co-workers and more than 2,000 Mercy Clinic physicians in Arkansas, Kansas, Missouri and Oklahoma. Mercy also has outreach ministries in Arkansas, Louisiana, Mississippi and Texas. 
Practices
Media Contacts