June 7, 2016
To Penni Cartlidge's colleagues, the seasoned health care provider is kind, trustworthy and thorough, and has an effortless ability to relate to people of all walks of life without casting judgment.
"Penni is one in a million," said Mandy Waters, house supervisor of patient placement and staffing at Mercy Hospital Ada. "Her ability to make someone feel at home and comfortable is out of this world."
Cartlidge has worked as a nurse at Mercy Hospital Ada for the last 18 years — most of that time in the emergency department alongside Waters. For the last two-and-a-half years, she has served as the occupational health nurse, caring for the needs of Mercy co-workers.
In June, Cartlidge received her master's degree through the family practice nurse practitioner program at Maryville University in St. Louis, Missouri. Later this summer, she will join Dr. Audra Cook's practice at Mercy Clinic Primary Care in Ada as a nurse practitioner.
A nurse practitioner is an advanced-practice nurse who, under the supervision of a physician, is able to prescribe medications, order tests, and diagnose and treat illnesses and injuries.
"As a nurse practitioner, I can drive their care a little bit better," said Cartlidge. "It's more personal and is what I'm meant to do."
Answering the Call to Serve
Cartlidge grew up in the Vanoss community near Ada and was always taught to give back to her community. When she was about 21 years old, she worked in a nursing home and decided instead of going into accounting or business like most of her family, a career in medicine was her true calling and her way to give back.
She's been taking care of the community ever since and is excited to share her knowledge and love of medicine with patients in her new role this summer.
As a health care provider, her philosophy is simple and one she teaches to other nurses as an adjunct faculty member for the nursing programs at East Central University in Ada and Murray State College in Tishomingo, Okla.
"One thing I've always preached is we don't know what's going on in that patient's world, so don't assume or judge," she said. "We are all human beings, so treat each patient how you want to be treated. It doesn't matter if a patient comes into the emergency department with a toothache at 3 a.m., maybe that's just the moment when they couldn't take it anymore so don't judge them."
It is this care philosophy that has always impressed Waters.
"We have taken care of some really sick people over the years and she cares for everyone the same," said Waters. "She formed bonds with every patient and if they ever returned to the ER for any reason they remembered her by name. She has comforted many families of patients throughout the years and always knew what to say and do without even thinking about it."
As part of her nurse practitioner training, Cartlidge did a clinical rotation in Cook's clinic and fell in love with family medicine.
"In family medicine, I like the one-on-one relationship with patients," she said. "You get to build a relationship with a patient rather than treating a patient who comes in just for an acute visit in the emergency department."
It was the ability to form strong relationships and trust with patients that made it clear to Cook that Cartlidge was a good fit for her clinic.
"There was a patient of mine who was a Mercy co-worker that came in for follow-up care," said Cook. "Penni obtained the history, performed the exam and reviewed her plan with me. When we went in to discuss the plan with the patient, the rapport they had established was clear and I didn't have to say a word — other than pleasantries. That's when I knew I wanted her to work with me."
A Role Model for Others
In addition to building relationships with patients, Cartlidge enjoys helping them make lifestyle changes to their overall health, such as improving their eating and exercise habits.
"I really love preventive medicine because you are helping patients before they get to the point where they need to visit an emergency department," she said.
And, she practices what she preaches. When not at work, Cartlidge can often be found lacing up her running shoes.
In 2005, she and a few friends from nursing school decided to run in a half or full marathon in all 50 states. So far, she has checked 21 states off her list. As a big fan of Disney, her favorite race so far was the marathon at Disneyworld in Florida that she ran with her daughter, Bethany Brewer.
"I enjoy running because it's good mental exercise and is something that's good for you," said Cartlidge. "It is a way to unwind and de-stress, which is important for a nurse."
To clear her mind, she also enjoys quilting, which has been a family tradition for generations.
In her spare time, Cartlidge likes spending time with her daughter, stepchildren and husband, Lance, who is a part-time paramedic at Mercy and a full-time firefighter. She also volunteers her time to speak to community groups about different health topics, like heart disease and flu prevention.
In her new role as a nurse practitioner, she plans to volunteer at the Compassionate Outreach Clinic at Central Church of Christ, which is a free medical clinic in Ada for uninsured patients.
Waters said it is Cartlidge's patient-centric focus that makes her such a good fit for her new role as a nurse practitioner.
"If a patient is looking for someone to be approachable and provide excellent patient-centered care, Penni is their provider," said Waters. "Penni will take the time to really listen to patients' problems and concerns, and care for them accordingly. She'll be a wonderful addition to Dr. Cook's practice."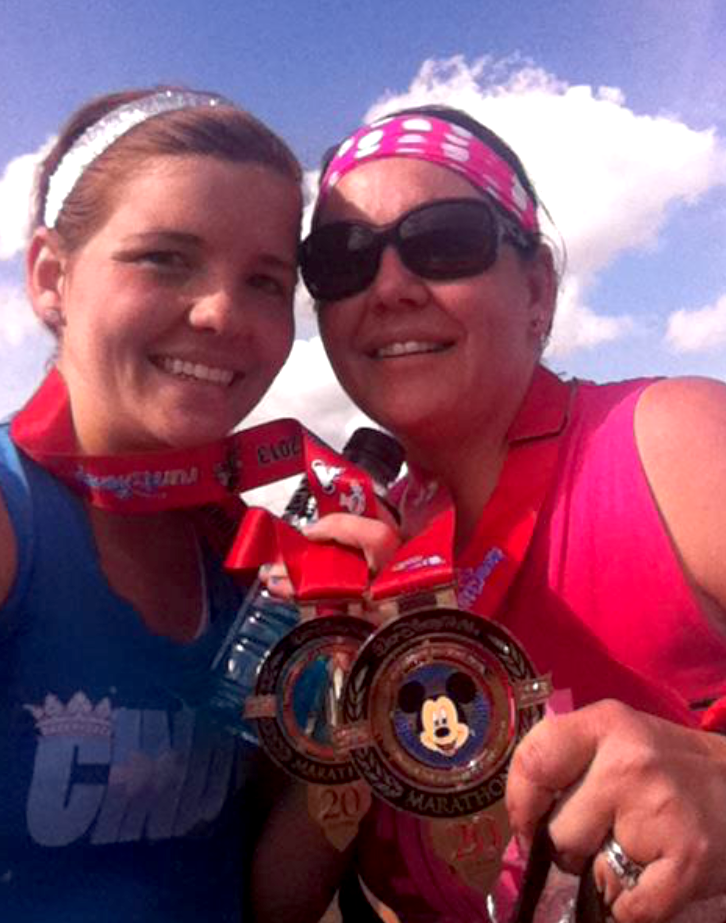 Our Providers
Practices
Media Contacts
Lindsey Treadwell
Ardmore, Healdton, Ada, Tishomingo