June 9, 2016
In March, 4-year-old Lily Shico broke her right collarbone after falling off her mom's bed. After four weeks of healing, her doctor ordered another X-ray to determine if she could return to playing T-ball.
Kelly Carter, Lily's mom, decided to get the follow-up X-ray at Mercy Hospital Ada and was pleasantly surprised at how well the staff calmed her daughter's fears.
"It brought tears to my eyes because she was so nervous and was so afraid it was going to hurt," said Carter. "I felt that she was safe there and she felt safe, too. If we have to go back, she will be okay with it."
Upon entering the imaging services department, the Mercy co-worker at the registration desk asked the young girl her name, age and whether her arm was feeling better. An X-ray technologist did a quick magic trick to ease her anxiety and clearly explained everything they were about to do.
At the end of the visit, he even showed her the X-ray so she could see her bones.
"When she got to see her X-ray, she giggled and thought it was the best thing ever," said Carter. "Everybody was just so friendly. I loved it and felt comfortable there."
The X-ray indicated that her collarbone had healed nicely and she could return to T-ball. 
A Picture's Worth a Thousand Words
Medical imaging uses radiation to reveal abnormalities that are hidden by bone, muscle or tissue. Different imaging tests can be used to reveal more routine illnesses and injuries, like broken bones or kidney stones, or can reveal cancer and other complex conditions.
In May, Mercy Hospital Ada upgraded to a new camera for nuclear medicine procedures and introduced a new second MRI machine, which uses strong magnetic fields and radio waves to produce detailed images to make quick and accurate diagnoses.
Nuclear medicine scans use a special camera to take pictures of tissues and organs after they absorb a small amount of radioactive material. The radioactive tracer illuminates the tissues or organs to determine if they are functioning normally.
"The new MRI has significantly improved image quality so ordering physicians can better see what's going on in a patient's body," said Ryan Lukas, manager of radiology services at Mercy Hospital Ada. "The new machine also offers a more comfortable experience for the patient by offering a wider opening to accommodate heavier patients and a shorter tunnel so patients can have their head outside of the scanner for more exams."
In addition to MRI and nuclear medicine, Mercy Hospital Ada offers a comprehensive menu of imaging services in a convenient location, including:
X-ray: This test takes pictures inside the body and is often used to check for broken bones and to spot pneumonia when used on the lungs.
CT scans: These scans use X-rays to produce numerous highly detailed, cross-sectional images of the soft tissues, bones and blood vessels. CT scans can detect injuries and diagnose diseases more accurately than an X-ray.
Low-dose CT scans: These scans are recommended to screen for lung cancer.
PET scans: This form of nuclear medicine is often used to check blood flow, see how well organs are working and evaluate cancer.
Ultrasound: Using sound waves, this test creates images of an organ or other structures in the body without using equipment that produces harmful radiation.
Mammography: This technology uses low-dose radiation to detect breast cancer.
Fluoroscopy: This diagnostic test uses a continuous X-ray image to study motion in the body and is commonly used to view the intestines or insert catheters.
Bone densitometry: This procedure measures bone loss by using radiation to determine the amount of minerals in bones.
The decision of which scan is used depends on where the tumor, injury or disease is located; whether the physician is examining bone or soft tissue; and how well the patient can tolerate radiation from the scan. 
Convenient Services Close to Home
Mercy Hospital Ada has two full-time radiologists on staff in the imaging services department to read studies, speak with physicians and patients, and perform CT-guided biopsies and ultrasound-guided biopsies. By having two full-time radiologists on hand, more procedures can be performed locally in Ada.
Carter said access to high-quality imaging services in the community is important to her family.
"I'm a single mother of two and going out of town for appointments is costly and I can't afford it," said Carter. "Having them close by, I can pick Lily up from school, take her to get the services, then take her back to school so I can go to work."
Kimmie Blackburn, 41, of Wewoka, Oklahoma, is also thankful for the imaging services available in Ada and the hospital's top-notch staff.
In April, Blackburn had an MRI with contrast to investigate the severe pain in her lower back and side. As with all of her medical care, she chose to drive 80 miles roundtrip to get her MRI at Mercy Hospital Ada.
"When you are dealing with your health, you should really want to be with people who are friendly because they can help you feel better," she said. "They had smiling faces and were reassuring that things were going to be alright with the test. It wasn't just a job for them; the people who work there love what they are doing."
Within minutes of completing the MRI, she was able to get a copy of the images to share with her physician. The results indicated that she had kidney stones.
"The overall experience on a scale of one to 10 was probably an 11," said Blackburn. "The people I encountered that day were very friendly."
For more information about the imaging services available at Mercy Hospital Ada, call 580-332-2323.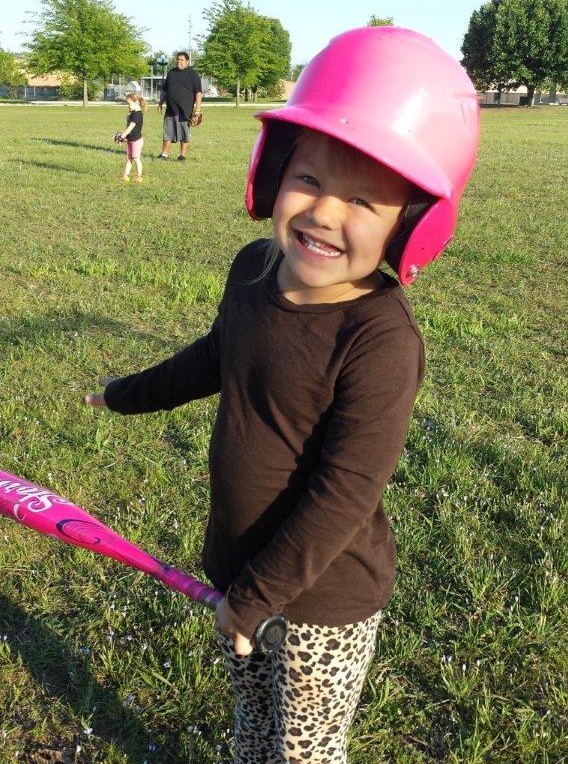 Practices
Media Contacts
Lindsey Treadwell
Ardmore, Healdton, Ada, Tishomingo