June 9, 2016
As a father and former high school football player and wrestler who likely suffered a few concussions during his athletic career, Marc McComas is thankful for the strict concussion guidelines now in place for athletes.
"There were times when I should not have gone back in the game," said McComas, director of operations for Mercy Clinic of Ada. "I'm fortunate that I don't exhibit any of the effects of having gone through that, but I have a son and three daughters and their lives now and the quality of their lives in the future are very important to me."
Earlier this month, McComas helped organize a free conference on concussion safety for high school and college coaches, athletic trainers, athletic directors, school administrators, physicians and parents.
The June 10 event was held at East Central University (ECU) in Ada and was hosted by Mercy Hospital Ada and the Mercy Health Foundation Ada. It featured presentations on general concussion protocol, concussion management and insight from James Allen, a former University of Oklahoma and Chicago Bears running back who suffered concussions during his career.
Although a concussion is considered a mild brain injury that is usually not life threatening, it can impact an athlete's long-term health.
According to experts, the frontal lobes of the human brain continue to develop until the age of 25, so proper concussion management is crucial to the long-term care of the student athlete. The Youth Sports Safety Alliance estimates that concussions account for about 15 percent of sports-related injuries among high school athletes and that concussion rates have risen by about 200 percent in the last decade.
More Than Just Education
Last football season, Mercy provided free medical care — including the diagnosis of concussions — on the sidelines of every home and away football game for Ada High School.
Since doctors are unable to be on the sidelines for all athletic teams at schools throughout the area, Mercy has found another way to promote concussion safety.
This year, the Valley View Health and Wellness Foundation funded a grant that provides iPads equipped with the ImPACT Concussion Management Model software and training for athletic trainers and coaches in the Ada, Allen, Byng, Latta, Roff, Stonewall, Stratford, Tupelo and Vanoss school districts, as well as ECU. As part of the grant, Mercy physicians and providers in the Ada area to train them on the ImPACT protocol.
The computer-based ImPACT test measures an athlete's symptoms, processing speed, reaction time, and visual and verbal memory. The sideline results of the test are compared against baseline scores from the pre-season, which helps them diagnose a head injury.
If an athlete suffers a concussion, the student is unable to practice or play until a physician or provider clears them to return to play. Using the ImPACT test, the health care team has an additional tool to aid in determining if and when an athlete may return to practice and play.
Without the grant, most of the school districts, like Latta Public Schools, would not be able to afford the ImPACT program.
"This will help us keep our athletes healthier and safer because we've all seen the studies that head injuries can have a long-term effect on people and we want to avoid that," said Cliff Johnson, superintendent of Latta Public Schools. "We appreciate Mercy's willingness to include us on this process; they are a good partner to schools in the area."
According to state law, all schools in Oklahoma must currently follow a concussion protocol, but the ImPACT program takes that protocol a step further by offering a neurocognitive test that helps coaches and athletic trainers make data-driven decisions.
Although the program does not change whether a concussion occurs, it does ensure athletes who suffer possible concussions receive the right diagnosis and the safest treatment every time.
"The ImPACT program takes the mystery out of trying to diagnose a concussion," said Jeff Williams, director of athletics at ECU. "It streamlines the care. Whether you are a high school kid or a kid at our college, if you are in this program then everybody is using the same measurement tool, the same concussion protocol guidelines and the same return-to-play guidelines. To me, that improves the continuity of care across our region."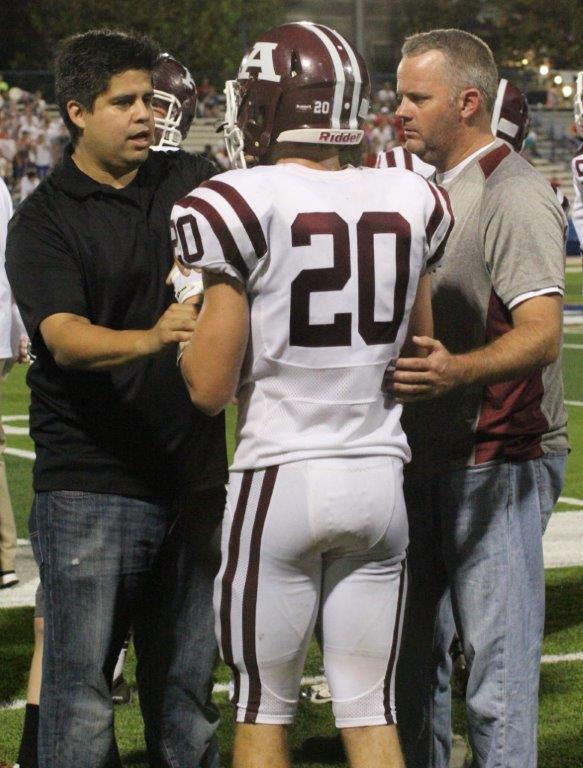 Our Providers
Practices
Media Contacts
Lindsey Treadwell
Ardmore, Healdton, Ada, Tishomingo