July 7, 2016
ARDMORE, Okla. -- When Patrick Anderson went to bed on June 25, 2013, he was a healthy and active 21-year-old in the prime of his life.
But around 2:30 the next morning, he suffered sudden cardiac arrest and was unresponsive. His wife at the time called an ambulance then contacted his parents so they could quickly make the 40-mile trip from their home in Foster, Oklahoma, to Mercy Hospital Ardmore.
"He passed away three times," said Nic Anderson, Patrick's father. "They lost him at the house; they lost him on the way to the hospital; and they lost him at the hospital."
Luckily, paramedics and Mercy physicians and providers were able to revive him and get him stable enough to transfer him to the intensive care unit (ICU) to begin using therapeutic hypothermia — a procedure that reduces a patient's core temperature for a designated period of time to save brain cells and prevent or reduce the chance of brain damage.
Cool Down to Save Lives
During cardiac arrest, the heart stops pumping blood and oxygen to the brain. Even if the heartbeat and blood flow are restored, it is likely that the patient suffered a brain injury that may prevent a full recovery.
Using the therapeutic hypothermia process, doctors and nurses place the patient in an induced coma; administer cold saline through an IV; and begin cooling the patient's core temperature from 98.6 degrees to 92 degrees using cooling pads that directly adhere to a patient's skin. This process is for patients who suffer sudden cardiac arrest and do not wake up after they regain a pulse in the emergency department.
The therapeutic hypothermia process involves a medical device that monitors and controls the patient's core temperature to ensure it stays at about 92 degrees, which is the optimal temperature to achieve the best patient outcomes. Patients stay at that temperature for about 24 hours then the machine slowly begins the warming process back to 98.6 degrees, which takes about 12 to 14 hours.
"Our goal is to cool the brain, which slows metabolism and thereby reduces the ongoing brain damage that was started during cardiac arrest," said Dr. Kevin Reed, critical care physician and director of the ICU at Mercy Hospital Ardmore.
Mercy Hospital Ardmore began using therapeutic hypothermia in 2011. So far, the results have been encouraging.
Of the patients who survive sudden cardiac arrest but do not undergo a cooling procedure, less than 5 percent are expected to regain good neurologic function. And, most of the patients who survive remain in a comatose condition. Most studies show that 22 to 28 percent of patients who are cooled, however, will awaken and regain much of their previous mental capabilities.
At Mercy Hospital Ardmore, the statistics are even better. Since starting the program five years ago, 32 percent of patients who received therapeutic hypothermia survived. About 26 percent of the patients cooled survived with normal neurological function.
Patrick Anderson was one of the lucky ones.
Miracle Recovery
After undergoing the therapeutic hypothermia process at Mercy, doctors did not expect Patrick Anderson to wake up. Shortly after completing therapeutic hypothermia, he was transferred to Oklahoma City where he stayed for more than a week before a miracle happened. 
For days, there were no signs of brain function and he was diagnosed with a severe brain injury. Doctors started speaking to Patrick Anderson's family about whether he would want to live in a vegetative state or if it was better to let him go. Luckily, they did not have to make that difficult decision.
After a few days, Patrick Anderson began responding to pain stimuli and even followed simple commands, such as blinking his eyes and sticking out his tongue when asked. On the day when the care team was taking him off of the ventilator, Patrick Anderson woke up and asked for his parents.
Initially, Patrick Anderson couldn't see, walk or even feed himself. His sight eventually returned and after weeks of rehabilitation and a lot of determination, he began to walk again and care for himself.
"He has the best attitude and was ready to do more than what they (therapists) said," said Holly Anderson, Patrick's mom.
Patrick Anderson did suffer a brain injury, but he has made significant strides in his recovery and continues to improve every day. 
Now 24, Patrick Anderson lives alone and is enrolled at Rose State College in Midwest City, Oklahoma. He hopes to work in the medical field in the future, possibly as an X-ray or ultrasound technician. He also stays active by running, biking and playing basketball with his three younger brothers.
The Andersons are thankful for the paramedics and the staff in the emergency department and ICU at Mercy Hospital Ardmore and their swift action to start therapeutic cooling.
"The Ardmore hospital did an amazing job and they saved his life," said Nic Anderson. "Without their expertise and staffing, I don't think he would be with us today."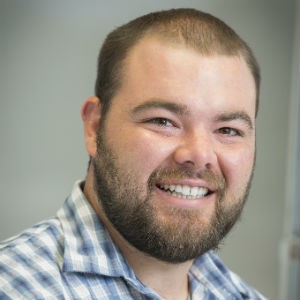 Media Contacts