July 8, 2016
By Mercy's Brad Haller
It's not just Mercy patients benefiting from a well-oiled electronic health record (EHR) system.
There are now eight non-Mercy hospitals using the Epic software, which comes with a decade of proven results.
"The big reason these hospitals are turning to Mercy…is that Mercy can do the job quicker and less expensively," notes HealthData Management in a recent article.
In 2014, Mercy became the first accredited Epic provider, which includes implementation, application management and hosting of the Epic software; it also brings consulting and award-winning data analytics services from Mercy's experienced team, which set out in 2006 to become one of the nation's leaders in EHR.  
The latest clients to seek Mercy's EHR and data analytics support are Riverview Health (156 beds) in Noblesville, Indiana; McLeod Health (795 beds) in Florence, South Carolina; and Peninsula Regional Medical Center (292 beds) in Salisbury, Maryland.
Click here to read HealthData Management's report.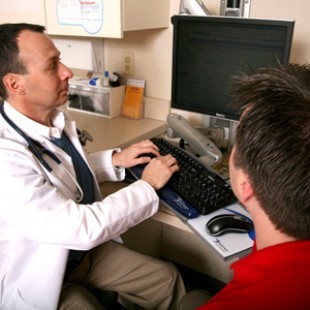 Media Contacts