July 18, 2016
Is your family gearing up for another school year? If so, make sure your child's health is at the top of your checklist.
Plan to attend the Mercy Kids Health and Safety Fair on Saturday, August 6 at Mercy Hospital Fort Scott.  From 9 a.m. to noon, the clinic will provide free health screenings, fitness fun, education and learning opportunities, a chance to see emergency vehicles and meet with community agency representatives. All screenings and events are free and open to the public.
Once again, the highlight of the event will be the Teddy Bear Clinic. Young children are encouraged to bring their teddy bear or doll for a check-up. Surgeons will be on hand to mend minor cuts or tears to your child's favorite stuffed animal.
"Our physicians and nurses have designed a fun-filled morning with lots of hands-on tools and educational experiences that kids won't want to miss," explained Michelle Bruner, Mercy Clinic director.  "We aim to educate children in a fun way about their health and wellness. Our goal for the event is to make kids aware that simple, everyday choices may add years to a person's life."
Just a few of the scheduled activities include: health screenings (eye, vision, blood pressure, height and weight, and dental checks), nutrition information, vaccines, hand-washing tips, healthy snacks, preventing colds and the flu, exercise stations, and a bounce house. Also on site will be Mercy EMS staff, Fort Scott police and fire department personnel, the Bourbon County Sherriff, a Kansas State Trooper as well as Kansas Wildlife and Parks.
Kids may register to win a backpack stuffed with school supplies. Winner need not be present to win, but registration the day of the event is required.
For more information about the Mercy Kids Health and Safety Fair, call Amy Budy, Mercy Clinic administrative assistant, at 620-223-8093.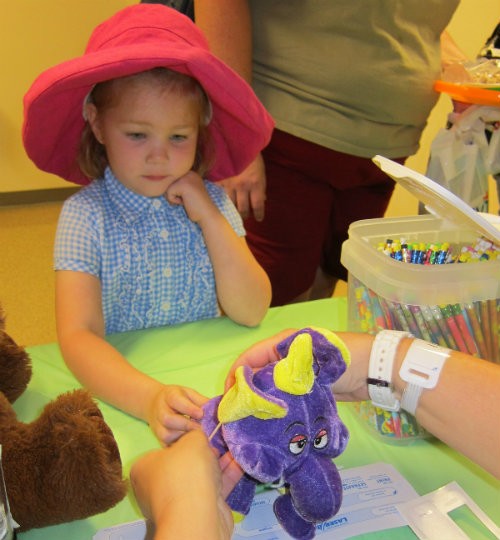 Media Contacts