July 22, 2016
More than 200,000 people in five states will get a lift from $600,000 in grants earmarked for the homeless, elderly, children and uninsured who have chronic illnesses. Once again, the Mountain View community is among dozens receiving grants as part of Mercy Caritas and Catherine McAuley Area of Greatest Need programs.
"Caritas is a local, community-driven effort," said Kevin Minder, executive director of mission and community health. "These grants assist organizations that help the most vulnerable members of our communities gain access to needed care and services."
Now in its 29th year, Mercy Caritas (caritas means "charity" in Latin) is providing $500,000 in grants. The Catherine McAuley Area of Greatest Need fund is a $100,000 grant amount supported by Mercy co-workers as part of the annual Mercy Way campaign and administered through the Mercy Health Foundation.
The Mountain View Good Samaritan Clinic, which has provided much-needed medical and dental services to uninsured patients for more than a decade, is one of those recipients. Funds will pay for antibiotics, hypertension and diabetes medications, as well as other common medications, to treat chronic illnesses among uninsured. It will also fund dental extractions for uninsured and low-income patients.
"Year after year, we're honored to partner with such an incredible agency that shares our mission to help others in the community," said Cindy Tooley, executive director of operations at Mercy St. Francis Hospital.
The money is awarded to programs in communities where Mercy serves. Click here to learn more about this year's other recipients.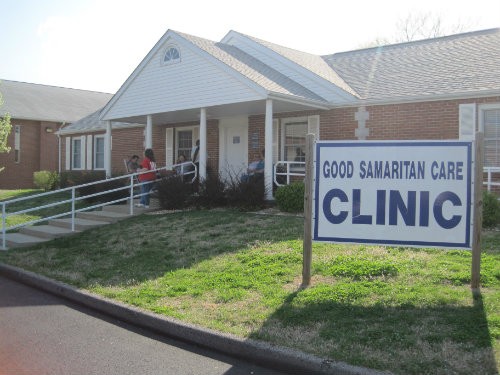 Media Contacts
Sonya Kullmann
Berryville, Branson, Cassville, Lebanon, Mountain View, Rolla, Springfield, Aurora