July 27, 2016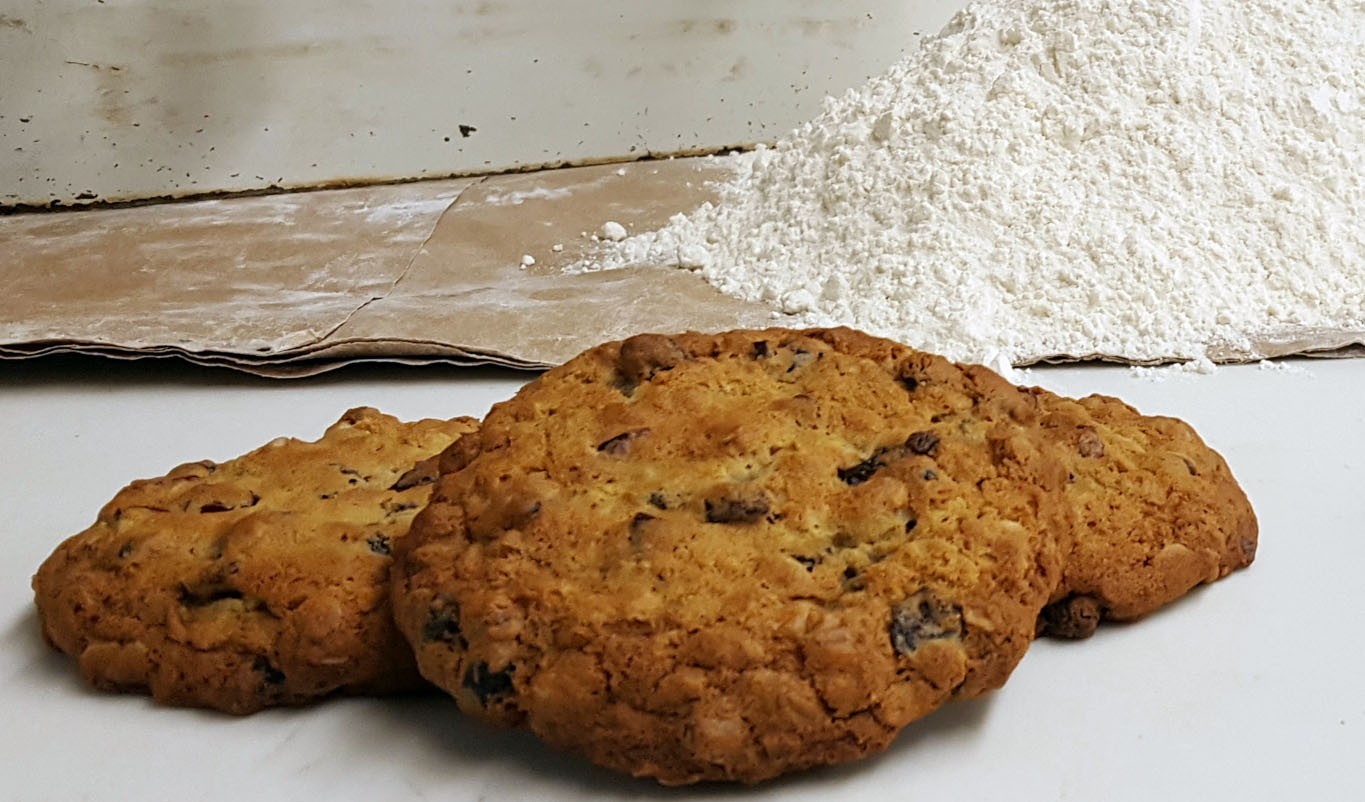 The monster cookie at Mercy Hospital St. Louis recently attracted the attention of the St. Louis Post-Dispatch's food writers. A reader who visited the hospital wrote in and asked for the recipe saying it's "out of this world - big as a salad plate, moist and delicious."
Here's the recipe adpated for home cooking:
Yield: 10 very large cookies
¾ cup granulated sugar
¾ cup brown sugar
13 tablespoons unsalted butter, room temperature
3 tablespoons plus 1 teaspoon honey
2 large eggs
4 teaspoons vanilla
2¼ cups bread flour, whisked to aerate before measuring
1 2/3 teaspoon baking soda
2 cups old-fashioned rolled oats
1 cup (about 5 ounces) dried cranberries
1 cup (about 5 ounces) raisins
2 1/3 cups (about 10 ounces) chopped walnuts
Directions:
1. In a large bowl, use an electric mixer at low speed to thoroughly combine sugars. Add butter and combine well. Add honey and combine well. Scrape beaters and bowl.
2. In a small bowl, whisk eggs and vanilla; add to mixer, combine well and scrape again.
3. In a medium bowl, stir together flour and baking soda; add to mixer, combine well and scrape again.
4. At low speed, mix in oats, then cranberries and raisins, and finally walnuts.
5. Collect dough in a covered container and refrigerate for at least 24 hours. Before baking, let dough warm until easy to scoop.
6. Heat oven to 325 degrees. Line 2 baking sheets with parchment.
7. Use a 6-ounce scoop and arrange scoops on the baking sheet, allowing room for spreading. With your fingers, gently flatten dough to about 1 inch thick. Bake cookies about 13 to 15 minutes, until golden with centers baked. Let cool slightly, then move onto a baking rack to finish cooling.
Nutrition:
Per half-cookie: 372 calories; 18g fat; 6g saturated fat; 38mg cholesterol; 7g protein; 49g carbohydrate; 24g sugar; 3g fiber; 108mg sodium; 120mg calcium.
Media Contacts