July 28, 2016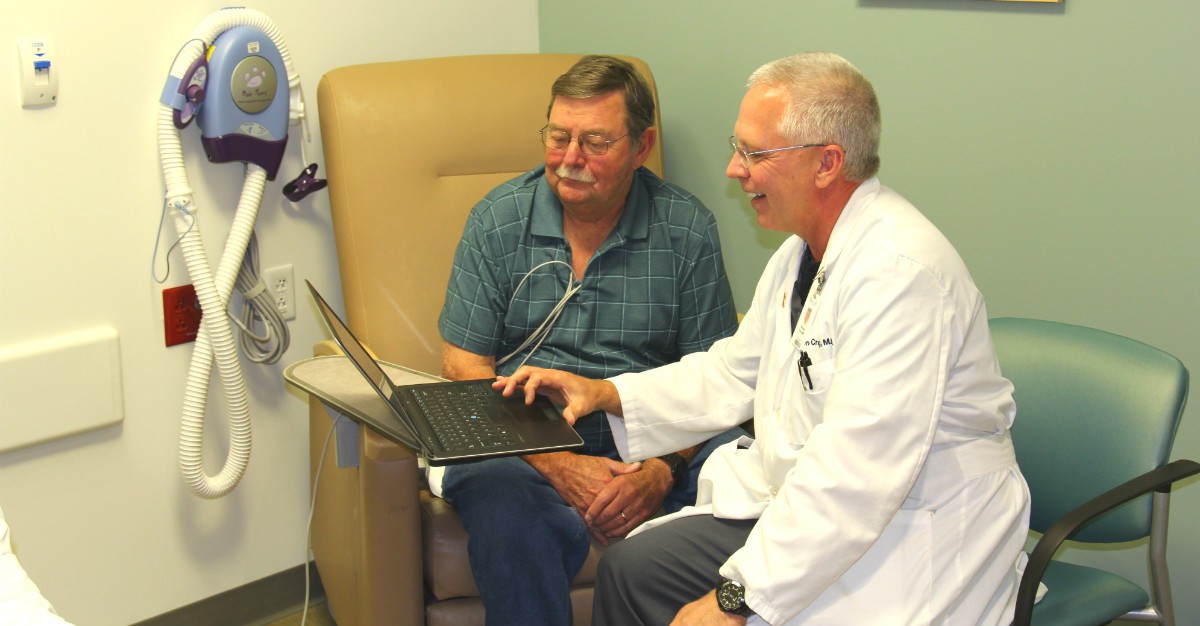 When Lewis Brooks serves customers at Lew's Barber Shop in Carthage, now he can focus on hair and not his heart.
Brooks has a device implanted in his chest that tracks heart-failure symptoms and helps keep patients like him out of the hospital. It's called the CardioMEMS™ HF System. Mercy Hospital Joplin is the first in the area to offer it.
"When I am not feeling good, retaining fluids and am short of breath, it makes my job much more difficult," said Brooks, 72. "I knew I had to do something. I hope it changes my life to where I have quite a few more years to live instead of dealing with congestive heart failure."
The device is a miniature, wireless monitoring sensor. It's implanted in the pulmonary artery during a minimally invasive, outpatient procedure that takes about 30 minutes. The new system measures pulmonary artery pressure – an early indicator of worsening heart failure – even before a patient notices symptoms such as shortness of breath or weight gain.
"Everything went well and I didn't have any ill effects at all," Brooks said following the procedure performed by Dr. William Craig, a board-certified interventional cardiologist and director of Cardiovascular and Imaging Services at Mercy. "I feel very fortunate to have the device because it's already proven that it works very well."
After just a few days, the device's readings prompted a change to one of Brooks' prescriptions. That advance warning is exactly why Craig and his team are so excited about the CardioMEMS device.
"Prior to this, we would have not known anything was wrong. There were no symptoms at the time," he said. "More than likely, based on his history, two or three weeks later he would have been in my office, the emergency room or the hospital with shortness of breath."
The CardioMEMS sensor is designed to last the lifetime of the patient and doesn't require batteries. Once implanted, the wireless sensor sends pressure readings to an external patient electronic system. There is no pain or sensation for the patient during the readings. It transmits critical information to a clinician on a regular basis, without the need for additional clinic or hospital visits. This provides clinicians the ability to detect worsening heart failure sooner and adjust treatment to reduce the likelihood the patient will need to be hospitalized.
"The ideal patient for this device is someone who has congestive heart failure, has experienced recurring admissions to the hospital and probably has multiple medical problems," Craig said.
Data from the Champion trial showed the CardioMEMS technology reduces heart failure hospital admissions by up to 37 percent. According to the American Heart Association, the estimated director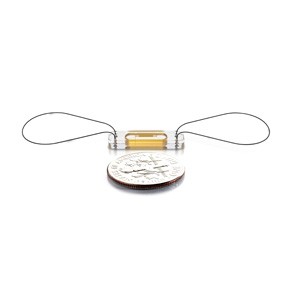 and indirect cost of heart failure in the U.S. for 2012 was $31 billion and that number is expected to more than double by 2030.
For patients interested in the procedure, talk with your doctor or call the Mercy Heart Failure Clinic at 417-556-6416.
Links to images/videos on the CardioMEMS HF System:
(please note that these links are from the manufacturer and do NOT show the procedure being performed at Mercy Hospital Joplin)
Media Contacts