July 29, 2016
Mercy Health Foundation Springfield and the Mercy Clinic Family Medicine - Smith Glynn Clinic laboratory have presented a scholarship to co-worker Taylor Wright.
Taylor is majoring in clinical laboratory sciences with an emphasis in microbiology and a minor in chemistry at Missouri State University. She recently moved to Joplin to complete her lab education studies through Mercy's laboratory program at Mercy Hospital Joplin.
"This scholarship would have a great benefit in my life by helping me to keep focus on school so that in return, when I am finished with school, I can help benefit the community," Wright wrote in her application.
The Mercy Laboratory Scholarship is committed to creating awareness and promotion of laboratory science careers.  It's open to students attending a regional accredited Medical Technologist (MT) or Medical Laboratory Technician program.  One scholarship of $500 is awarded annually.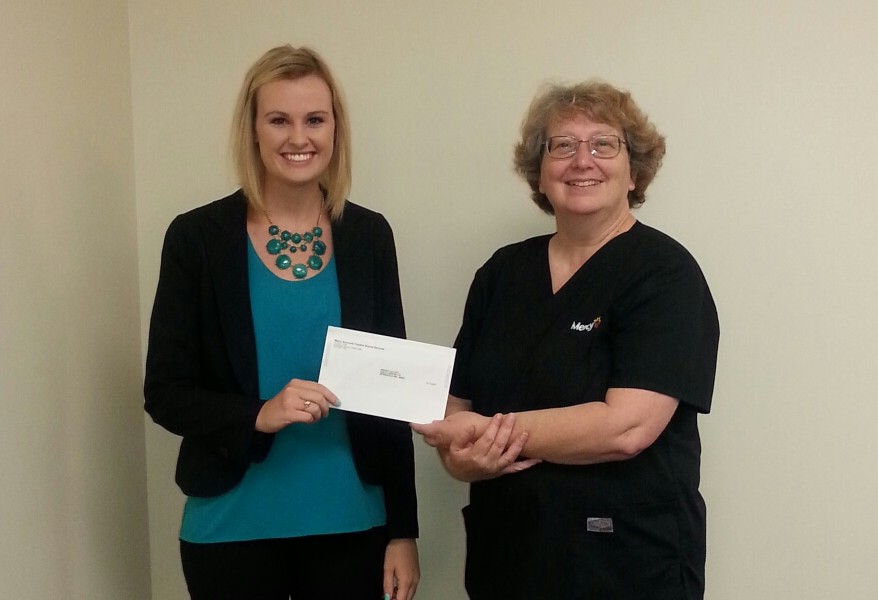 Media Contacts
Sonya Kullmann
Berryville, Branson, Cassville, Lebanon, Mountain View, Rolla, Springfield, Aurora