August 12, 2016
Ryan Keefer, 16, has spent the last two summers volunteering his time as part of the Volunteen program at Mercy Hospital Fort Smith.
He's among about two dozen teen volunteers who are dispatched every morning June through August to work throughout the hospital. The volunteens help wherever they're most needed, whether that's running supplies from storage to patient rooms or helping with babies in the neonatal intensive care unit.
Mercy co-workers quickly picked up on Ryan's work ethic and ask for him to be assigned to their areas, said Britany Johnson, manager of volunteer services for Mercy Hospital Fort Smith.
" I get requests for him every morning," she says.
Volunteens can decide their hours, and Ryan has chosen to work 8 a.m. to 4 p.m. most days this summer. His favorite place is the Emergency Department because that's where he has the best opportunities to interact with staff and patients.
As if to prove the point, a distressed hospital visitor approaches Ryan at a station near the triage area and says her father's blood sugar is so high, she's afraid he will pass out while she's parking their car.
"I'll keep an eye on him," Ryan responds.
A few minutes later, Ryan jumps up from his station to race across waiting room to help co-workers with another hospital visitor who has fallen and needs help to get up.
"I want to be helping people if I can," he says.
Ryan's dream is to become a social worker, which led Johnson to assign him to duties assisting Billy Harris, who works in social services in the Emergency Department and intensive care unit. Harris says he explained to Ryan that social work can be tough.
"Ryan isn't too worried about it. He isn't intimidated at all," Harris says.
Ryan was recognized earlier this year with a 2015 President's Volunteer Service Award, which includes a certificate and letter signed by President Obama. Ryan is the son of Lloyd and Doreen Keefer of Fort Smith and will be a student at Southside High School this fall.
He plans to continue volunteering next summer.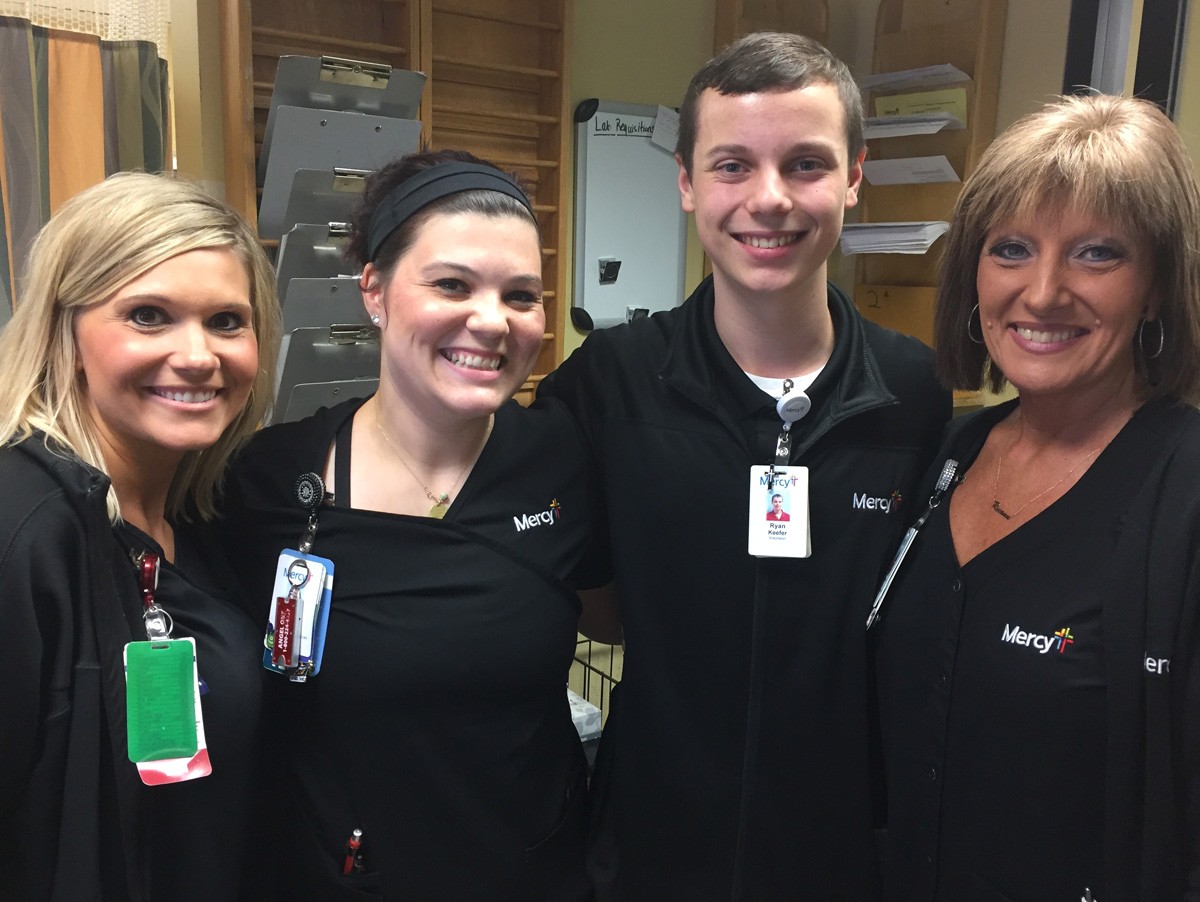 Media Contacts