August 12, 2016
A longtime friend and benefactor of Mercy Hospital Northwest Arkansas has chosen its neonatal intensive care unit as the recipient of a $50,000 gift from Rogers Noon Rotary.
Dick Trammel was honored Aug. 2 with Noon Rotary's second annual Dick Daniel Distinguished Citizen Award at a luncheon at Embassy Suites in Rogers. Rotary redirects proceeds of the award luncheon to the honoree's charity of choice.
The Rotary gift will go toward construction of a new neonatal intensive care unit in the planned seven-story patient tower at Mercy Hospital Northwest Arkansas in Rogers. The new patient tower is part of a $247 million expansion that will also include seven new Mercy clinics.
Trammel is a Mercy board member who has raised more than $1 million on Mercy's behalf over a 10-year span. Mercy Hospital President Eric Pianalto said Trammel has generously given his time, talent and money to support Mercy.
"We can't thank you enough," Pianalto said. "We're honored by your presence, we're honored by your friendship and we're also honored by your time and effort."
The Dick Daniel Distinguished Citizen Award recognizes community members who strive toward the highest level of involvement, influence, and dedication of time and energy toward improving the community. Distinguished Citizen nominees demonstrate excellence, creativity and initiative; devote time and energy to improving quality of life for others, and aid others in developing their full leadership potential, according to Rotary.
Paul Allard, president of the Rogers Noon Rotary Club, said the committee quickly and unanimously chose Trammel.
"No one exemplified this award more than Dick Trammel," Allard said. "Roger's Rotary Club is extremely gratified for the years of service Dick has given to Rotary, to Rogers and to the entire Northwest Arkansas community."
Trammel is executive vice president of Arvest Bank in Rogers and serves on its board of directors. Trammel also is a member of the Arkansas Highway Commission.
Rogers Noon Rotary plans to place a long-lasting commemorative piece in the new NICU to honor both Rogers Noon Rotary Club and Dick Trammel's commitment to the community.
Clark Ellison, Regional Vice President of the Mercy Foundation, expressed gratitude to the Rogers Noon Rotary for its commitment to Mercy Hospital.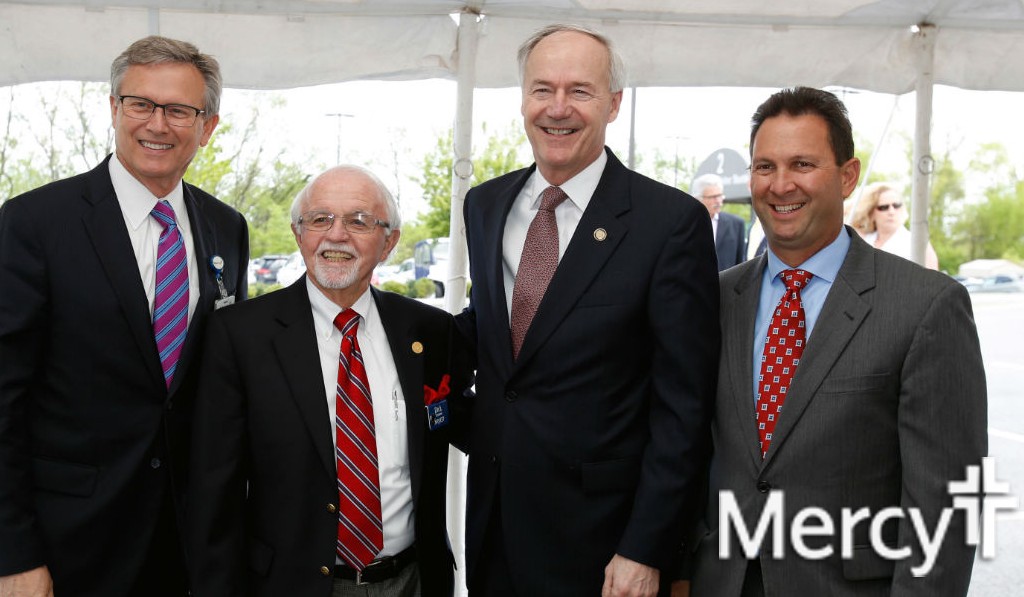 Media Contacts