August 16, 2016
In 50 years, inventions such as calculators, ATMs and the internet have become staples in our life - much like some faces at Mercy. Just ask Tom Kane, respiratory care supervisor for adult ICUs at Mercy Hospital St. Louis, who is celebrating 50 years of service at the hospital.
"I have seen many changes over all these years, but one common theme has always remained," Kane said. "It is in our Mission statement today.  As the Sisters before us, we bring to life the healing ministry of Jesus through compassionate care and exceptional service."
Kane started at Mercy in 1966 as a junior in high school as a unit ward clerk on a medical floor answering call lights. His first boss was none other than Sister Mary Roch Rocklage, RSM, at the time a nurse manager who had started only three years before Kane.
"It was a time when the Sisters were in charge of each floor," Kane recalled. "It was valuable training for me back then, I was able to learn all aspects of medicine, which has been beneficial in my career."
Later drafted into the Army, Kane went to Vietnam as a medic, was injured and recovered. While in the service, he was introduced to respiratory care. After his honorable discharge, he returned to Mercy as a ward clerk, attended Maryville College for cardio-pulmonary technology and earned a degree in Respiratory Care.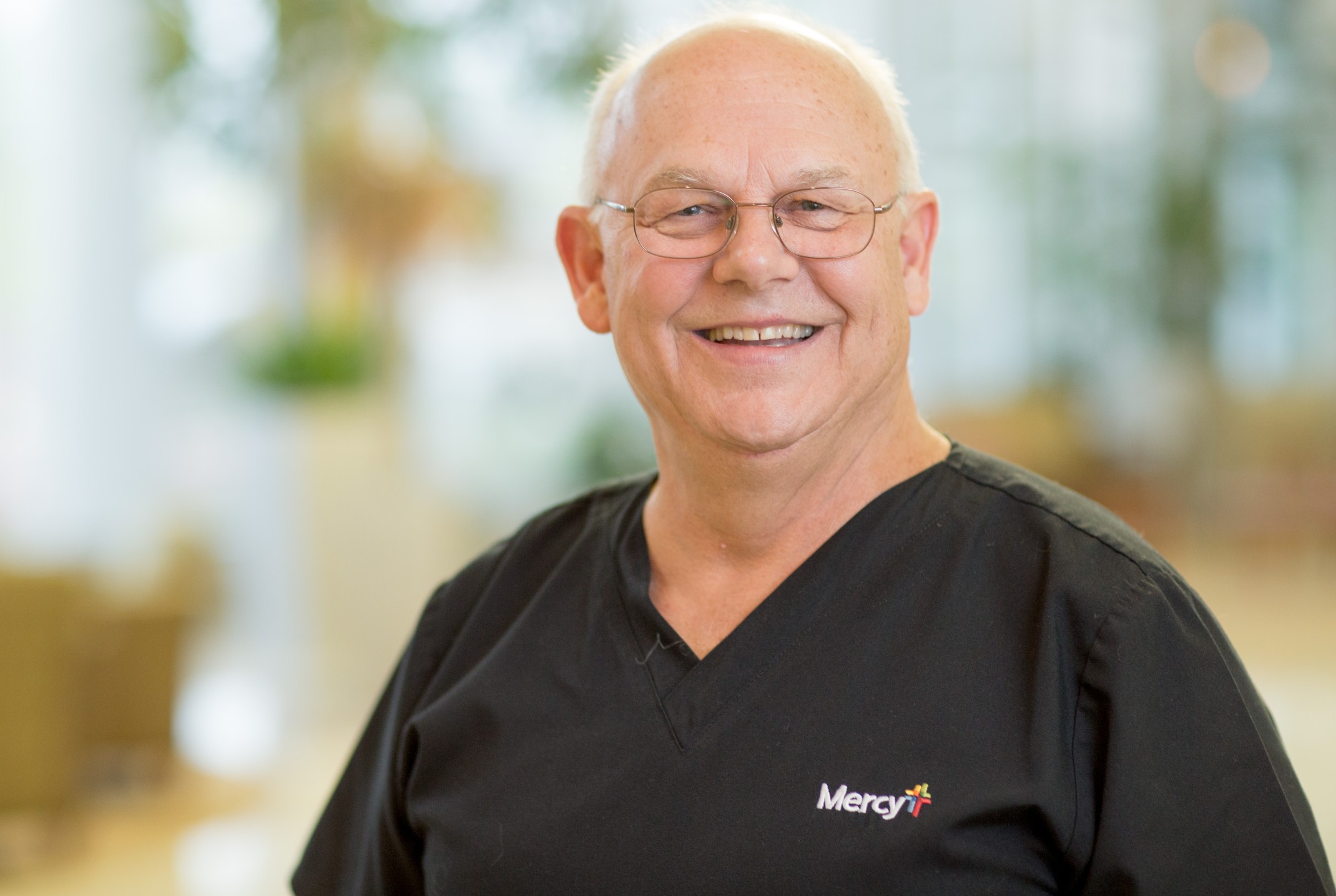 Kane worked his way up from staff therapist to manager of the department. In the early 1980s, he moved into the coordinator/supervisor role to be closer to the patient bedside. He has a true passion for clinical work and compassion for everyone he encounters. Over the years, Kane has shared his wealth of knowledge about the art and science of respiratory care with countless respiratory therapists, nurses, interns, fellows and attending physicians. He is a true example of what it is to be Mercy.
"Tom is a vibrant person," Sr. Roch said. "His eyes always sparkle and his eagerness to be of service never withers. We Sisters of Mercy have a saying that describes how we are when we're truly living and being MERCY: 'We live fully, love deeply, give totally and enjoy life immensely.' That describes Tom. He is a MERCY PERSON."
Media Contacts