August 18, 2016
OKLAHOMA CITY – Like most physicians, Dr. Sonia John Varghese was born with a passion for medicine and an unparalleled desire to help patients feel better.
"I can remember going to the doctor when I was a kid and loving every minute of it," said Dr. Varghese. "Medicine has always been a fascinating field for me because it's an opportunity to not only think critically, but also help people get better."
That fascination transformed into a career when Dr. Varghese enrolled in medical school and graduated at the top of her class. Now, with the highest level of specialty training under her belt, she joins a dozen of the state's leading cancer doctors at Mercy's new Coletta Building, an $80 million cancer center and breast center opened in June that features the latest in detection and treatment.
"Cancer is a life changing illness, but treatment options have improved tremendously over the years, with critical new advancements being made every day," said Dr. Varghese. "It is important that my patients have all of the available resources necessary."
While Dr. Varghese expertly cares for patients with any blood or cancer condition, she also notes that it is important to treat them as members of her family.
"I always think about how I would want my mother to be treated," said Dr. Varghese. "I share a deep concern for their well-being."
Dr. Varghese, who currently resides in Edmond, moved from India to Oklahoma in 2009, where she completed both a residency and fellowship at the University of Oklahoma Health Sciences Center. Since moving to the Sooner State, she has served as a key presenter in a number of scientific and academic presentations about cancer. Dr. Varghese is located at the Coletta Building on the campus of Mercy Hospital in Oklahoma City. To make an appointment, call 405-751-4353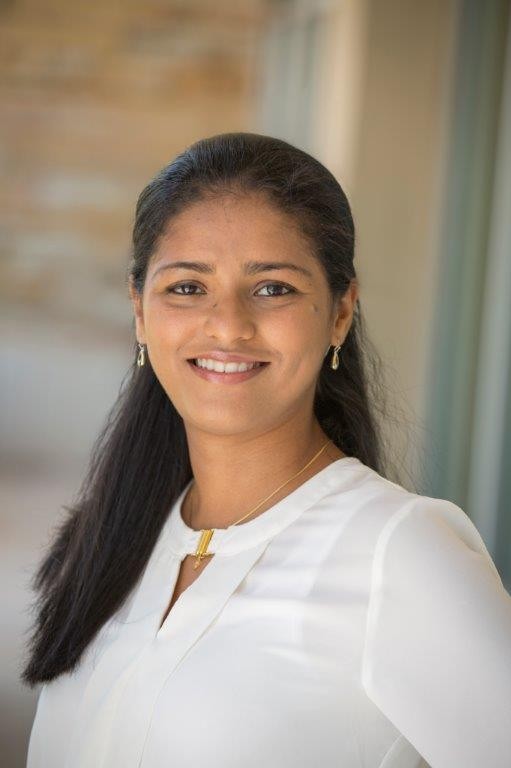 Media Contacts
Meredith Huggins
El Reno, Guthrie, Kingfisher, Oklahoma City, Watonga