August 19, 2016
A visit to the ER can be filled with confusion and fear. This was especially true for a family who'd been told their loved one had passed away somewhere in Springfield.
Assuming he'd been brought to Mercy, the family came to Mercy Hospital Springfield's emergency room. Witnessing the incredible compassion and concern that nurse Kisha Murrell shared with this family, Chaplain Ken Chamberlain wrote: "I was extremely impressed with everything Kisha did. She functioned very effectively as a nurse, friend, comforter and counselor."
Chaplains normally take the lead in helping grieving families, Ken added, but the ER chaplain was helping another family at the time. Knowing this, Kisha did all that she could.
"Kisha sat with the man's wife, talked with her, prayed with her and did an outstanding job showing true Mercy values." By the time Ken got to the ER, he added, "All of the 'heavy lifting' was done. Kisha is a fine example of what it means to be a Mercy co-worker and a DAISY nurse."
In the midst of this family's worst hour, Kisha treated them with dignity, demonstrating the foundation of Mercy values.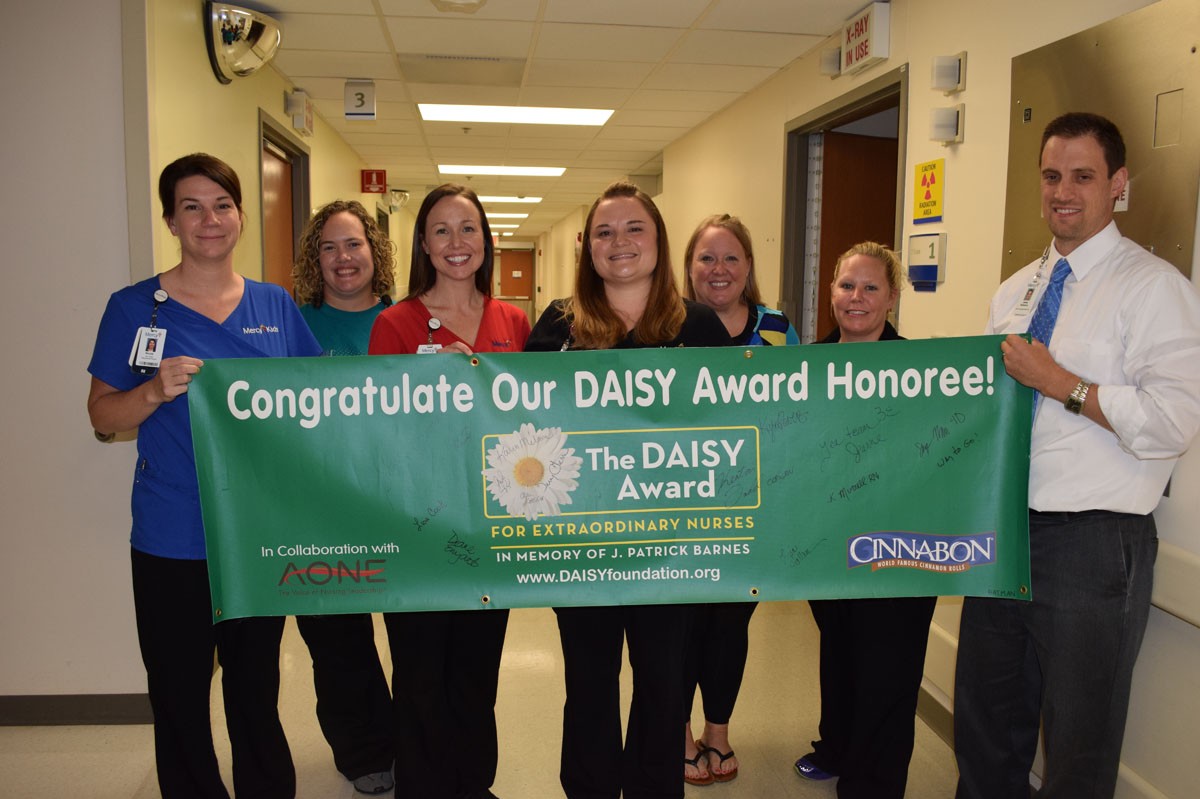 When Brandon Ruble's patient in Mercy's neuro trauma intensive care unit learned he'd never walk again, he did what any of us would likely do – get angry and extremely depressed.
His family, especially his wife of just two weeks, felt his anguish; it was as if his paralysis had overwhelmed them all. But in the weeks that followed, the family came to know and lean on Brandon as their "rock."
In their nomination of Brandon for the DAISY nursing award, they wrote: "Brandon has significantly guided us as we start this new journey with our son. He was an awesome motivated and caring young man, providing support, kindness and direction at a tragic and difficult time for us all."
Brandon provided the best nursing care he could. More importantly, his patient's mom added, "Brandon remained positive. He took the extra time to print off many pages of information related to spinal cord injuries and explained them to us and my son's wife. He allowed her to visit unconditionally."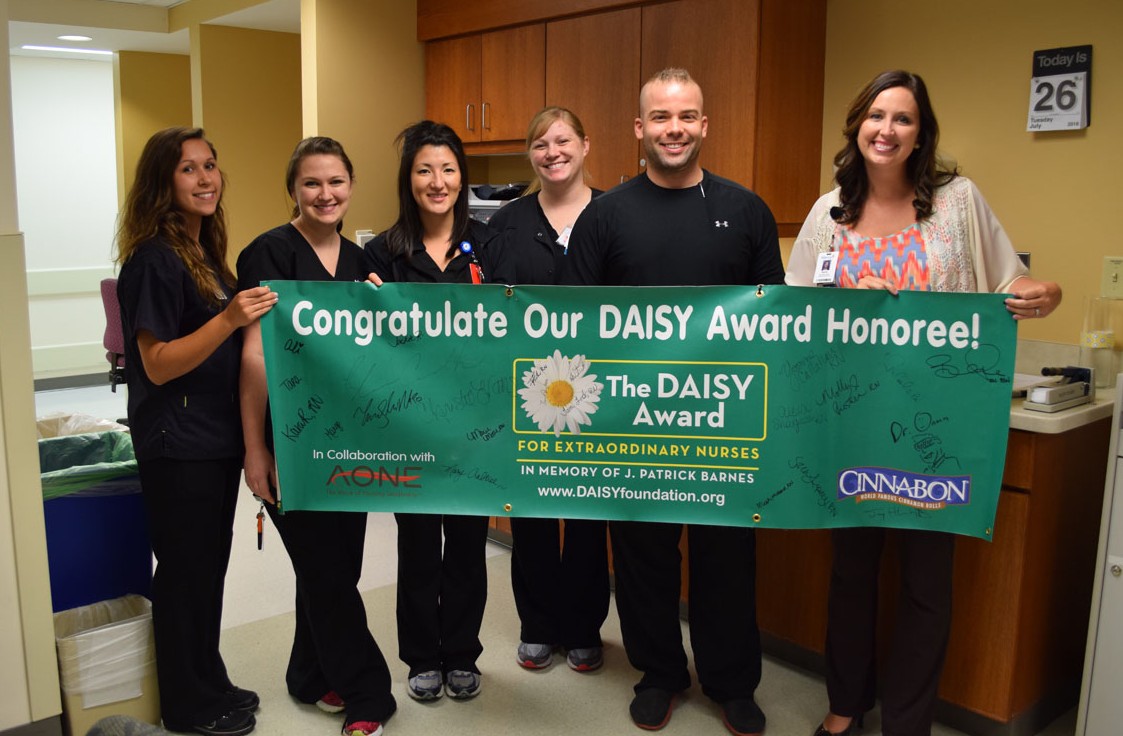 Media Contacts
Sonya Kullmann
Berryville, Branson, Cassville, Lebanon, Mountain View, Rolla, Springfield, Aurora