August 19, 2016
ROi (Resource Optimization & Innovation), a nationally recognized health care supply chain company founded and owned by Mercy, has broken ground on the future home of its 100,000-square-foot custom surgical pack manufacturing facility, located at 3000 E. Sawyer Road in Republic, Missouri.
More than 90 ROi co-workers, including seven new positions, will work from the $10 million facility, scheduled to open in fall 2017, assembling and distributing custom surgical procedure packs for Mercy and other health care systems across the U.S.
The packs produced by ROi's Custom Pack Solutions (CPS) division contain all of the medical supplies needed to perform a range of surgical procedures.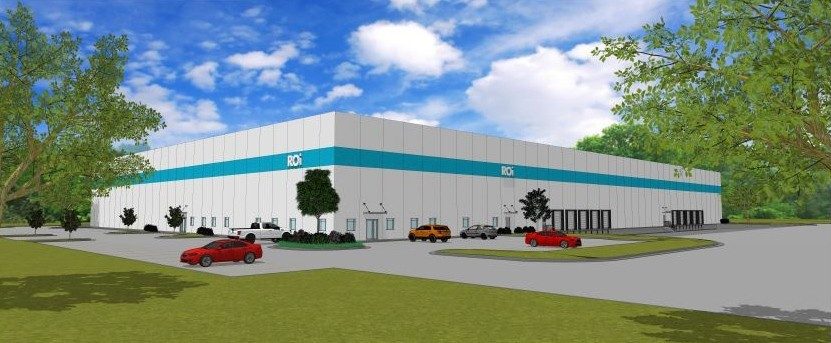 This is a rendering of ROi's new medical manufacturing facility in Republic, Missouri, which is set to open in fall 2017.
ROi's CPS operation is the first and largest provider-owned, FDA-regulated custom pack manufacturing facility in the U.S. The CPS operation has outgrown its current 6,000 square feet of space inside ROi's Consolidated Services Center, located in Springfield, Missouri. 
The new facility will provide more capacity to accommodate continued growth in ROi's custom pack business.  In the last five years, ROi's CPS program has grown more than 400 percent in pack volume, and more than 90 million total components have been placed in ROi packs to date.
Today, the operation manages more than 670 different pack designs and averages more than 520,000 packs produced annually. The new facility will be able to produce up to 1.5 million packs each year.
The following partners are involved with the project: Slone Architects (architect), Morelock-Ross (general contractor) and Rankin Development (project developer).
Media Contacts
Sonya Kullmann
Branson, Cassville, Lebanon, Mountain View, Rolla, Springfield, Aurora