August 31, 2016
ARDMORE - Football season will kick off this year with a rivalry game between Ada and Ardmore, and Mercy hospitals in the two communities are jumping in on the action. The third annual Mercy Kickoff Classic is approaching and stakes are high.
"This year, we've decided that the senior leadership from the losing team will have to wear the opposing team's colors, and sing their fight song while shaking pom-poms," said Lori Wightman, president of Mercy Hospital Ada, who is still shaking off a tough loss from the last rivalry game. "Unfortunately, I had to kiss a pig after Ada's loss last year, so I'm hoping the tables will be turned." 
The Kickoff Classic is sponsored by the Mercy Health Foundation. All proceeds of the event raised in Ardmore will benefit Ardmore High School Student Council. In Ada, proceeds will go towards purchasing care packages for patients newly diagnosed with cancer. 
"This has brought a tremendous amount of support to our patients," said Daryle Voss, president of Mercy Hospital Ardmore. "We're hoping that we can top the money raised last year."
To help get the community in the winning spirit, Mercy will host a tailgate event a few hours before the game, which will kick off on Friday, Sept. 2 at 7:30 P.M. at Noble Stadium in Ardmore. In addition, Mercy will provide Ardmore and Ada players with a nutritious meal the day prior to the game. If you'd like to make a contribution to Mercy's Health Foundation, contact Andre' Moore at 580-220-6711 or andre.moore@mercy.net. To make a donation to Ada's cancer care packages, contact Todd Essary at 580-421-1403 or Todd.Essary@mercy.net.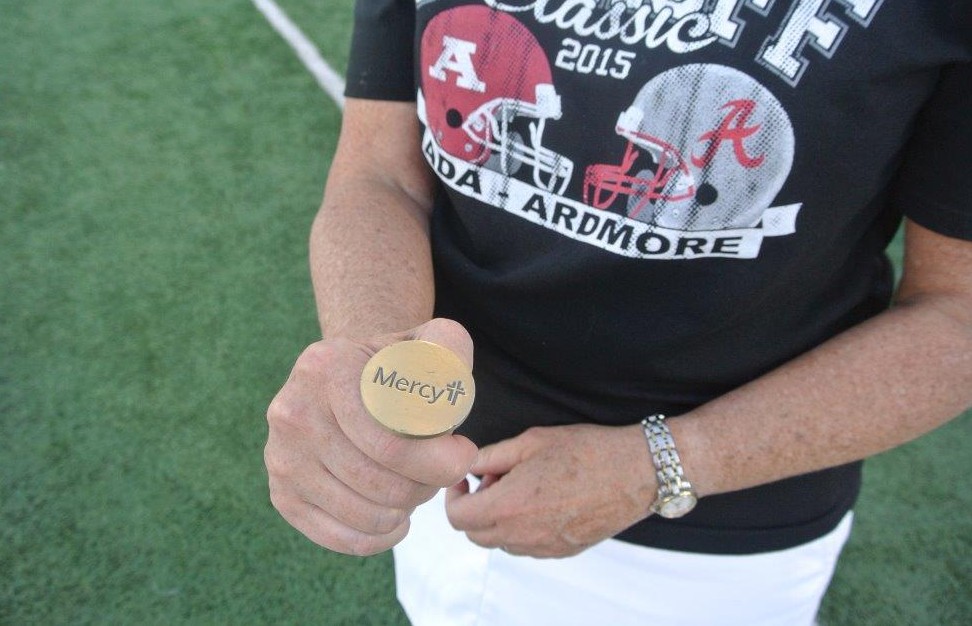 Media Contacts
Lindsey Treadwell
Ardmore, Healdton, Ada, Tishomingo