September 6, 2016
ST. LOUIS - Service to others is at the heart of Mercy's ministry. So when one of Curtis Dudley's team members requested time away from his duties to serve our country, Dudley was happy to support him.
Dudly, Mercy Technology Services' vice president of Performance Solutions, worked with performance analyst Jonathan Dukes to ensure Dukes could attend a series of training events required for his role in the Army Reserve's 325th Combat Support Hospital unit.
"Curtis has been a great boss, especially during all the times I've had to leave to attend training," Dukes said. "Not every employer is as supportive of the reserve. I really appreciate everything he's done for me."
Out of gratitude for his supervisor's support, Dukes nominated Dudley for the Patriot Award, a special honor bestowed by the Employer Support of the Guard and Reserve (ESGR), a national committee of the U.S. Department of Defense.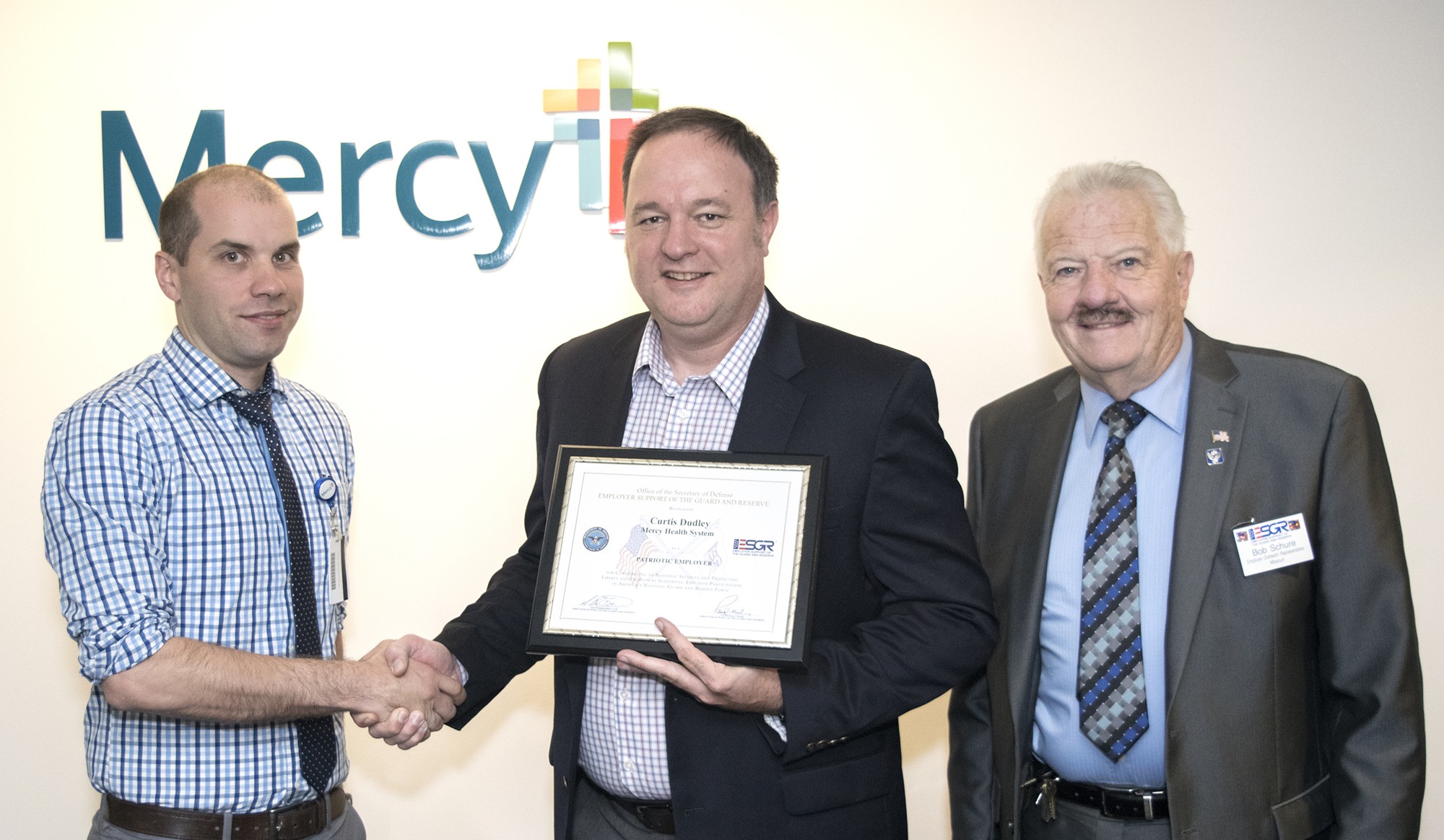 ESGR Awards Coordinator Bob Schure was on hand recently as Dukes presented Dudley with a special plaque for the award. According to Schure, less than 5 percent of Army reservists nominate their employers for this honor, putting Dudley in rare company.
"I'm proud to support someone who's serving our country," Dudley commented. "There have been times when it has been challenging to work without him, but I really feel it's beneficial for him and our country."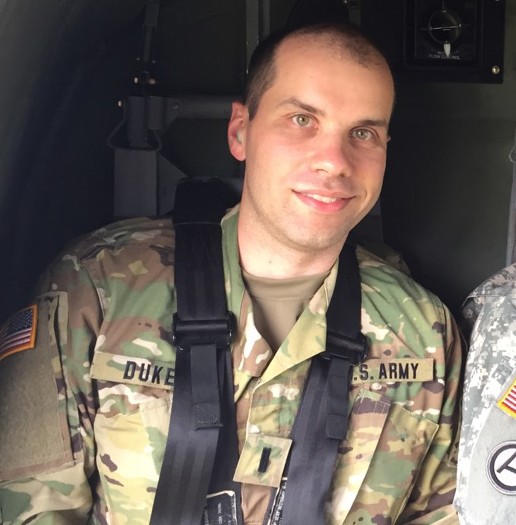 Media Contacts