September 7, 2016
Marie Shireman and Rosalie Harmon, along with physical therapists across Mercy and around the globe, are raising awareness this World Physical Therapy Day about the crucial contribution therapists make in keeping people well, mobile and independent.
While patients are key to their own progress, if they are at all reluctant, it can easily derail rehabilitation. It's during those times when Marie and Rosalie recognize when one needs to step in and help the other.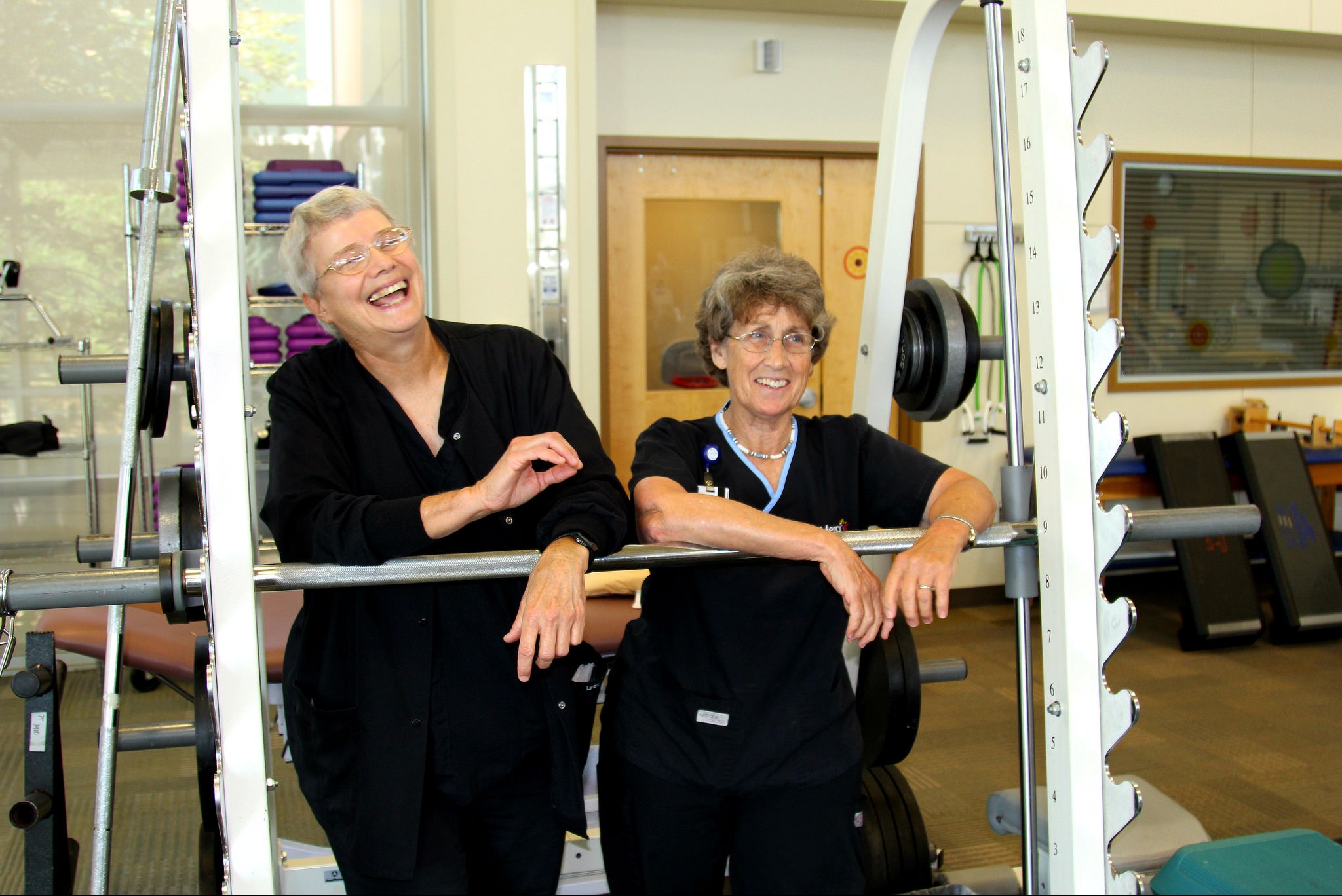 "I'm more of a take-charge person," Marie said. "Sometimes my pushing is a better response to a patient, whereas Rosalie offers a kind and patient approach."
"We've known each other long enough that we can tell if something's not going right," said Rosalie, a physical therapy assistant. "We're good friends, so we're not afraid of hurting each other's feelings. We're able to say what needs to be said. Things can change in a split second and you have to adjust. I think we're good about doing what needs to be done."
It's patients and the rest of the rehab team at Mercy Hospital Carthage who will benefit the most from Marie and Rosalie's 20-year friendship.
Media Contacts