September 7, 2016
Mercy's Dr. Bradley Umbarger was honored recently as the Missouri State School of Anesthesia Clinical Preceptor of the Year. Faculty and students selected Dr. Umbarger for the award.
Dr. Umbarger is an adjunct faculty member for the school and clinical site coordinator for anesthesia students at Mercy Hospital Northwest Arkansas in Rogers. He mentors five to seven students at any one time, working with doctoral-level nurses who are studying to be certified registered nurse anesthetists.
Dr. Monika Feeney, director of MSU School of Anesthesia in Springfield, Mo., said Dr. Umbarger is always willing to give clinical anesthesia instruction to students. He is a board certified anesthesiologist.
"He is a student and faculty favorite," she said. "We appreciate Dr. Umbarger and his service. He gives to the future of anesthesia by investing in our students."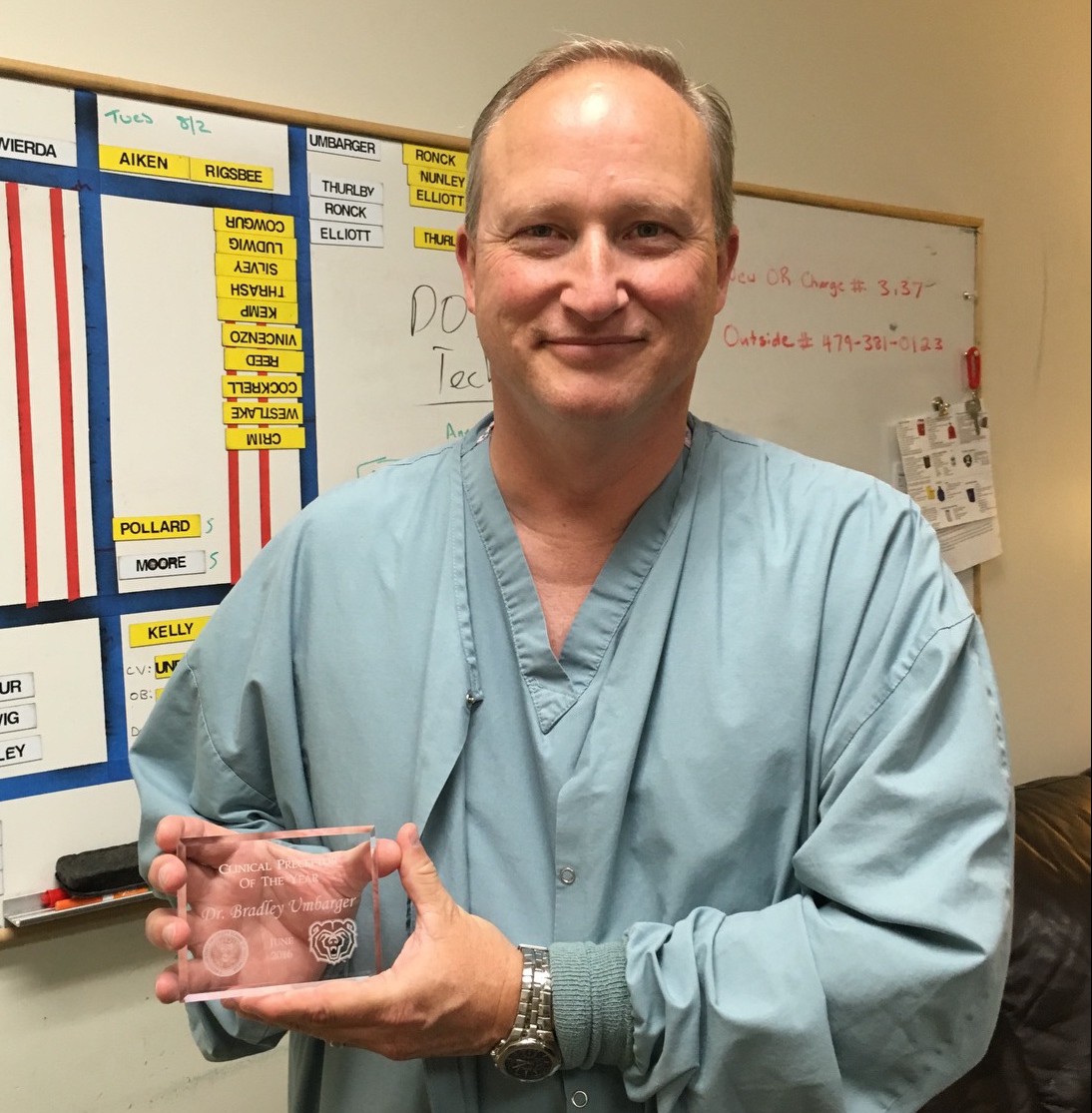 Media Contacts