September 8, 2016
When Scarlett Tomasi is in the midst of traumatic situations, it's her calming presence that benefits patients and co-workers in the emergency department at Mercy Hospital Joplin.
The Missouri Emergency Nurses Association has selected Tomasi as Missouri's emergency nurse of the year for improving patient care and operations in her department. She serves as a role model for others, promotes patient advocacy and demonstrates active participation in her department.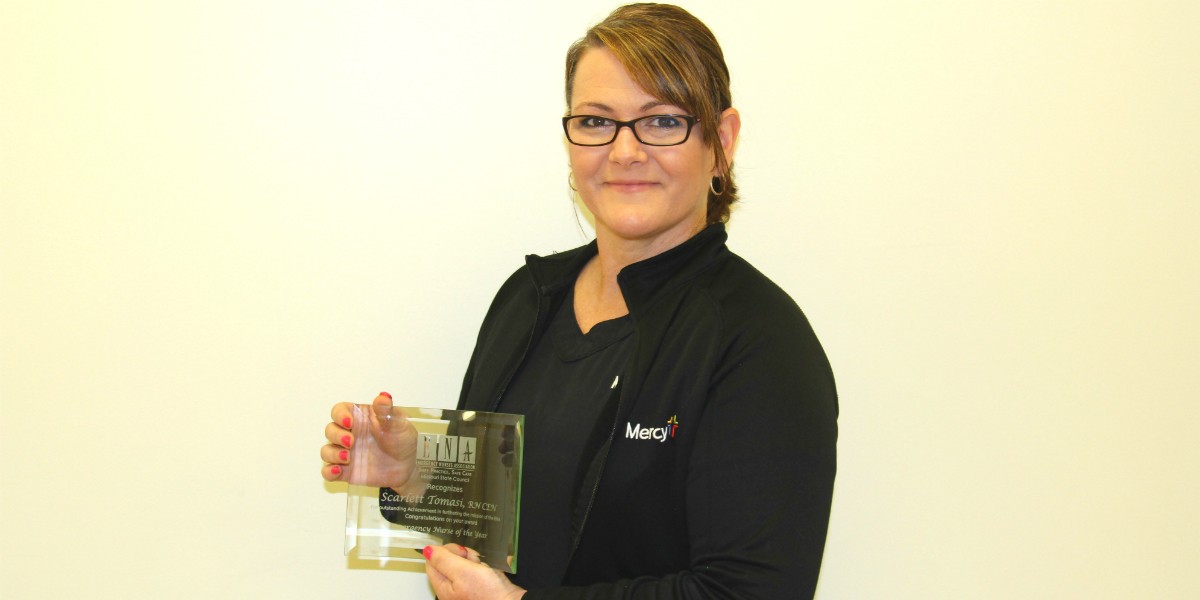 "I was really shocked and never thought I'd be honored for the whole state of Missouri," she said. "There were so many great candidates."
Tomasi, who was nominated by her peers, is a registered nurse and a certified emergency nurse, as well as coordinator for Mercy Joplin's Sexual Assault Nurse Examiner (SANE) Program.
"It's definitely a team award. Anything good that I do is a reflection of everybody I work with or have worked with over the years. We have a great team of nurses, paramedics and physicians. I learn from them every day."
Media Contacts