September 9, 2016
Mercy Health Foundation's signature fundraising gala, O' Night Divine Charity Ball, just got a little sweeter with the announcement that country duo Dan + Shay will headline the Northwest Arkansas event Saturday, Dec. 3.
KIX 104's Jake and Woody delivered the news on the air Sept. 9 with the help of Dan + Shay's Shay Mooney, a native of Natural Dam, who called in to say he's happy to have an excuse to return home to Northwest Arkansas.
"We're really looking forward to hanging out with you guys," he said. "We're going to put on a great show."
Dan + Shay's appearance continues a tradition of high-caliber entertainment that has included Martina McBride, Easton Corbin, and Danielle Bradbery, said Clark Ellison, vice president of the Mercy Health Foundation.
Dan + Shay's latest single, "From the Ground Up" became the group's second No. 1 single on the Country Airplay chart, following 2015's No. 1 hit "Nothin' Like You." "From the Ground Up" continues to stay in the Top 20 on country radio.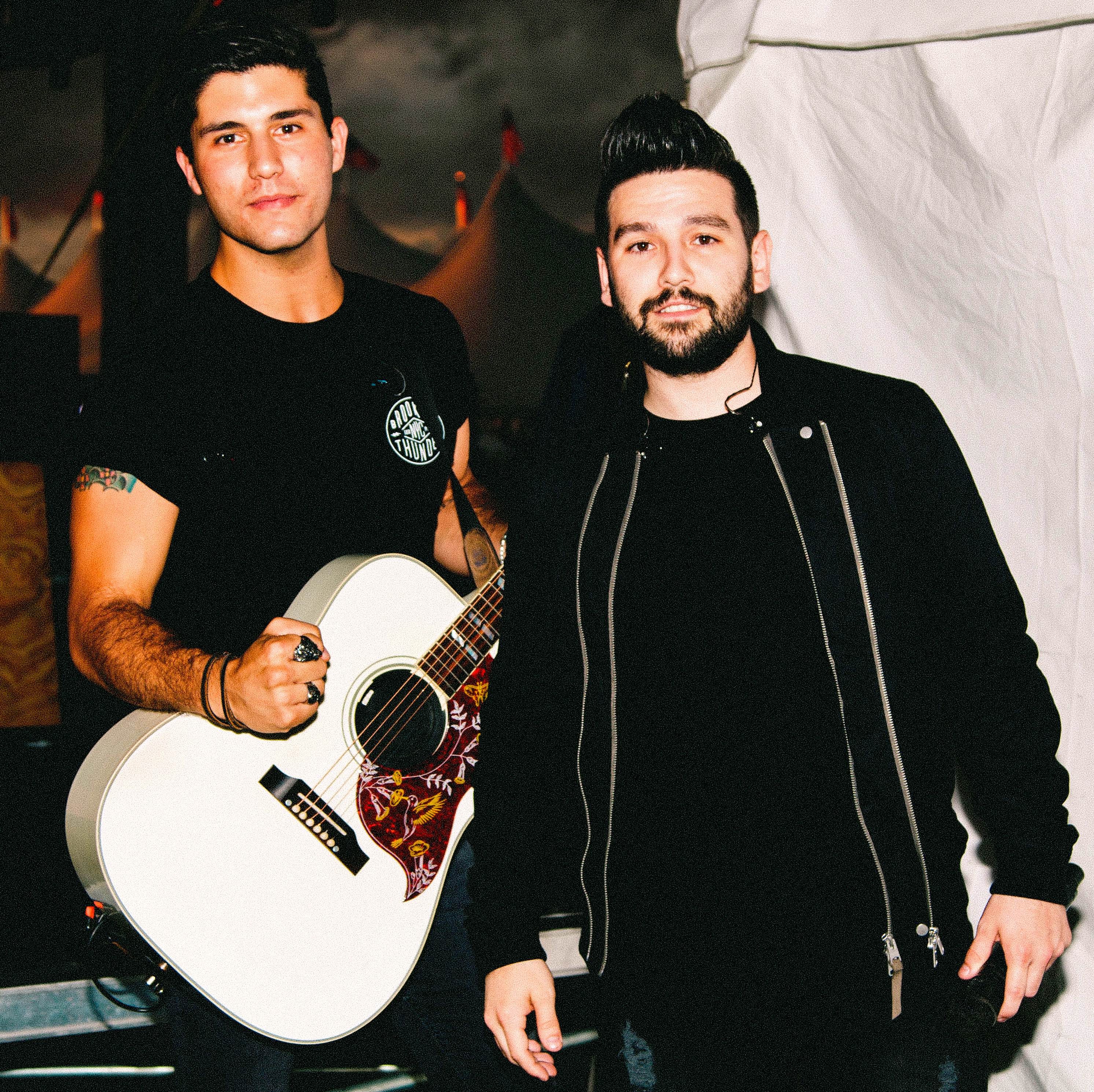 The just released album Obsessed follows their 2014 debut Where It All Began, which made them the first new country duo in SoundScan recorded history to debut at No. 1 on Billboard's Country Albums Chart. Dan + Shay have racked up nearly 34 million YouTube views, sold more than 1.8 million digital tracks and over 450,000 album equivalents to date, including 167 million streams.
Dan + Shay's debut single "19 You + Me" recently received platinum certification. The duo earned three consecutive nominations for ACM "Vocal Duo of the Year" and two nominations for CMA's Vocal Duo of the Year award as well as nods for an American Country Countdown Awards, CMT Awards, and Radio Disney Music Awards.
In addition to revealing Dan + Shay as the Charity Ball headliner, Jake and Woody announced a giveaway in partnership with Mercy Health Foundation to send one winner and guest on a road trip to see Dan + Shay and country star Chris Young in concert. A Nashville Star winner, Young headlined the Charity Ball in 2010.
The giveaway package includes travel to Park City, Kansas, two concert tickets, hotel accommodations and backstage passes, courtesy of KIX 104 and Mercy. The winner will be announced Oct. 14 for the Oct. 20 concert.
The winner also will receive tickets to the black-tie Charity Ball for "a double dose of Dan + Shay," Woody said.
Last year's O-Night Divine Charity Ball raised more than $1 million for the local community. The funds supported several areas of health care, including enhancements to Mercy Cardiology. More than 1,500 people attended.
"We are grateful for the support of the community that makes Charity Ball more successful every year," Ellison said.
The event is planned to begin at 6 p.m. Dec. 3 at John Q. Hammons Convention Center in Rogers.
Sponsorships are available by calling (479) 338-2990. More information about the event can be found at www.mercy.net/nwa-charity-ball.
Media Contacts