September 9, 2016
ADA, Okla - Dr. Cody Curry was all prepared to attend veterinarian school at Oklahoma State University when he realized that while he loves helping animals, his real passion is helping people.
"I love being able to build relationships with people, and really understand what it is that is hurting them and figuring out how I can make it better," said Dr. Curry. "Becoming an orthopedic surgeon has really allowed me to do that."
Dr. Curry now joins the team at Mercy Clinic Orthopedic Surgery – Ada, where he provides care for a number of musculoskeletal disorders and injuries.
"My goal is to build trust with my patients so that they will ask questions and feel confident with their treatment and care," said Dr. Curry, who completed a residency in orthopedic surgery from Baylor College of Medicine in Houston, Texas.  "I've always wanted to work in a small town, build a medical practice, and raise a family – and that's exactly why I've come to Ada."
Dr. Curry moved to Ada with his wife, Kristen, and their two young children, ages two years and eight months. In his spare time, he enjoys playing sports and being outdoors. Mercy Clinic Orthopedic Surgery – Ada is located at 3101 Arlington Street. To make an appointment with Dr. Curry, call 580-332-9100.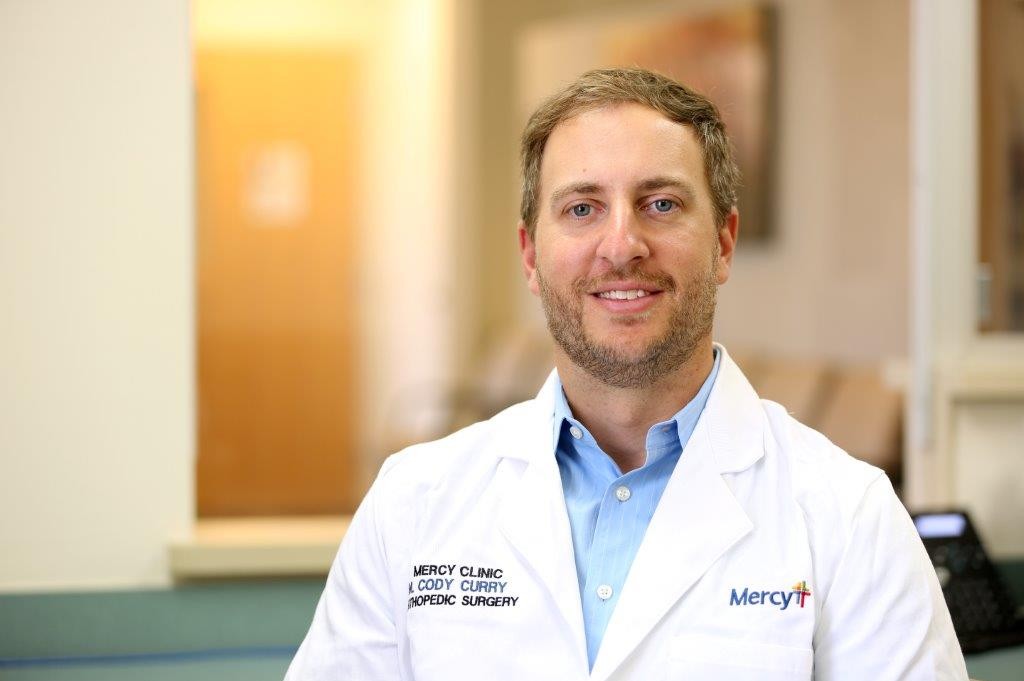 Our Providers
Practices
Media Contacts
Lindsey Treadwell
Ardmore, Healdton, Ada, Tishomingo