September 15, 2016
New to the line-up of outpatient rehabilitation services at Mercy Health for Life is the HydroWorx 300 underwater treadmill.
Mercy's underwater treadmill takes advantage of the body's natural buoyancy in water, helping people perform therapy and exercise with less stress on their limbs. Recovery is quicker and more comfortable. It's a perfect rehabilitation option following orthopedic surgery or injury.
The equipment is the first of its type in a Kansas hospital. Other notable organizations in the region that use the same treadmill are The University of Kansas, Kansas State University, Kansas City Royals, Kansas City Chiefs, and Sporting KC. 
The HydroWorx 300 is located in a private room near Mercy Health for Life. A Mercy therapist or personal trainer will work one-on-one with patients and clients to help them get the most out of the session.
The ADA-accessible treadmill is in a glass enclosure and fills with fresh water for each patient. The water level and handrails are customized to height, weight and tasks to be performed in the session. Even kids can benefit from aquatic therapy.
A doctor's order is required for physical therapy appointments, but personal trainer clients may purchase sessions for an additional fee. In the near future, rates will be announced for Mercy Health for Life members and community members to purchase sessions as well.
The Mercy Health Foundation Fort Scott funded the HydroWorx 300 project. Proceeds for the project were raised through donations and the Mercy Golf Classic held on June 11.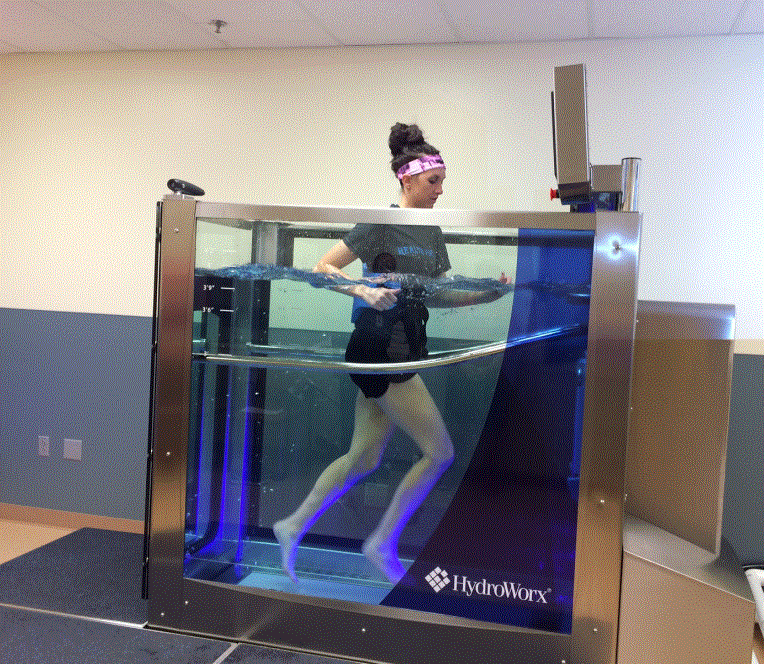 Media Contacts