September 16, 2016
Mercy Jefferson is joining forces with the Jefferson County Drug Prevention Coalition to help fight drug abuse in our community with a prescription drug take back program.
"Studies have shown and surveys have proven that most kids get the prescription medicines they are abusing from their homes or their grandparents' homes. Or they get them from friends who are getting them from their homes," said Linda Hardgrave, coalition chair. "If we clean the stuff out of our homes, that is one less place for kids to get those drugs."
Area residents are being asked to clean out their medicine cabinets and bring any unwanted or out-dated prescription and over-the-counter medications for a secure collection from 11 a.m. to 1 p.m. on Thursday, Sept. 22, at the Mercy Surgical Hospital, 1377 US. Highway 61 South, Festus.
"Anytime a pharmacy wants to host one of the drug take-back events, we are glad to assist, because every little bit helps, and it raises awareness about the issue and the seven permanent drop box locations we have in the county," Hardgrave said.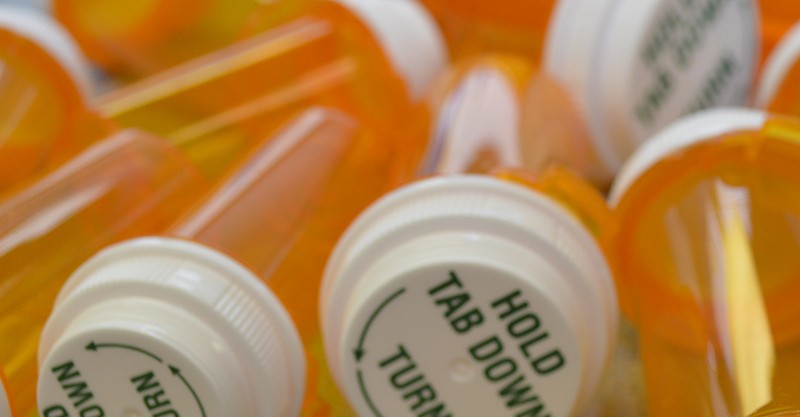 Mercy Jefferson is greatly concerned for the health of our community, especially the growing opioid and heroin epidemic here in our own backyard. Mercy Jefferson is excited to work with the coalition to tackle this rapidly growing problem. By hosting the prescription drop-off event, Mercy Jefferson hopes to help educate the community about the dangers of prescription drug abuse, said Jamie McCarthy, Clinical Coordinator for the Inpatient Pharmacy at Mercy Jefferson.
"Prescription medications getting into the wrong hands is the start of the opioid abuse cycle," she said. "As opioid tolerance develops, it gets expensive to keep up the prescription drug habit, so eventually opioid users turn to heroin because it is cheaper."
"Prescription pain killers are important for patients who need them for recovery from surgery, traumatic injuries, or chronic pain. However, they are to be used only for the person whom they are prescribed for under the supervision and management of a physician."
Abusing prescription opioid medication can lead to deadly outcomes or debilitating injuries caused by respiratory depression (stopping breathing).
"Mercy Jefferson is hosting this drug take-back to provide a local and safe place for residents of our community to safely dispose of unused prescription medications," McCarthy said. "Safe disposal will keep prescription medications from getting into the wrong hands which may start this dangerous path to addiction."
Police departments in Arnold, Crystal City, DeSoto, Festus and Pevely have drop boxes, and the Jefferson County Sheriff's Office accepts medications at its east zone office at Windsor Schools and the north zone office in Dillon Plaza.
Law enforcement officials will be on hand at the surgical hospital event to collect and dispose of the medications properly. 
"They are required to be there to take custody of the medications and take them to be incinerated," Hardgrave said. "We accept anything except needles and liquids, including over the counter and prescription medicine. It can even be left over pet medications."
Gone are the days of just throwing old medications in the trash or flushing them into the wastewater system.
"We don't want these in our landfills, and they have been discovering traces of medication in our water supplies," Hardgrave said.
Originally known as Windsor and then Jefferson County PRIDE (Partners Responsible 4 Increasing Drug Education), the Drug Prevention Coalition changed its name this year to better reflect its mission.
"We have a strong executive board, and we have been doing some research and wanted to make a more direct statement about drug prevention," Hardgrave said. "This is a passion we have for a healthy community, especially for our youth. The need is not going away. The drugs may change but the concern for our community and youth remains the same."
For more information about the drug prevention coalition call 636-464-4423 or visit the webpage www.pridenow.org.
Media Contacts