October 3, 2016
ST. LOUIS - Recycling efforts have increased in ease and prominence in the last decade. And, while hospitals have different waste requirements than other industries, it's an area Mercy has made tremendous strides and earned honors. Most recently, Mercy Hospital St. Louis was honored by the Missouri Recycling Association with its Outstanding Institutional Recycling Program award.
In the last eight years, Mercy Hospital St. Louis has recycled more than 2,400 tons (equivilant to 60 tractor trailers) of cardboard and 352 tons (approximately 50 full-size elephants) of single stream materials. The Missouri Recycling Association said Mercy Hospital is an example of recycling at its best when a large institution obtains buy-in from all departments.
Beginning in 2007, a recycling committee formed and toured recycling plants, visited vendors, internal department members and then launched an educational/informational campaign to start single-stream recycling. In 2016, with a grant from St. Louis-Jefferson City Solid Waste Management District, Mercy purchased a baler. Most deliveries to the hospital come shrink wrapped, so the baler is used to recycle shrink wrap, keeping  nearly 8,000 pounds of shrink wrap out of land fills every year.
A key component is the establishment of "Green Departments," a voluntary program that encourages departments to take the lead in greening their workspaces. Reuse also has a role in the establishment of "Mercy ReStore" that accepts clothing, accessories and household items that are given to co-workers in need and also shipped to disaster relief efforts worldwide.
​"Our co-workers are energized when they hear how much we're able to keep out of landfills with relatively simple changes," said Mary Cromeens, director of environmental services at Mercy Hospital St. Louis.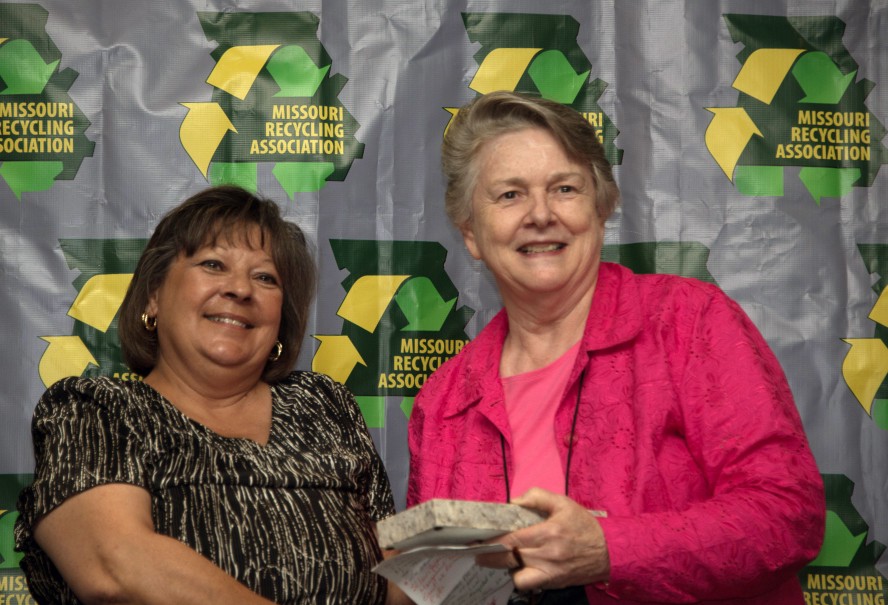 Media Contacts