October 6, 2016
When a child in the Ozarks needs to be moved to a hospital with a higher level of care, Mercy Kids can now use a mobile intensive care unit (ICU) to get them there.
The new Mercy Kids Transport Unit features child-sized equipment and advanced treatments that enable responders to provide a higher level of care to children from premature babies to 17 years old. Unlike a regular ambulance, referring health care facilities will specifically ask the Mercy Kids Transport Unit to pick up a child by calling the Mercy Kids Connect line at 1-844-MRC-KIDS (672-5437).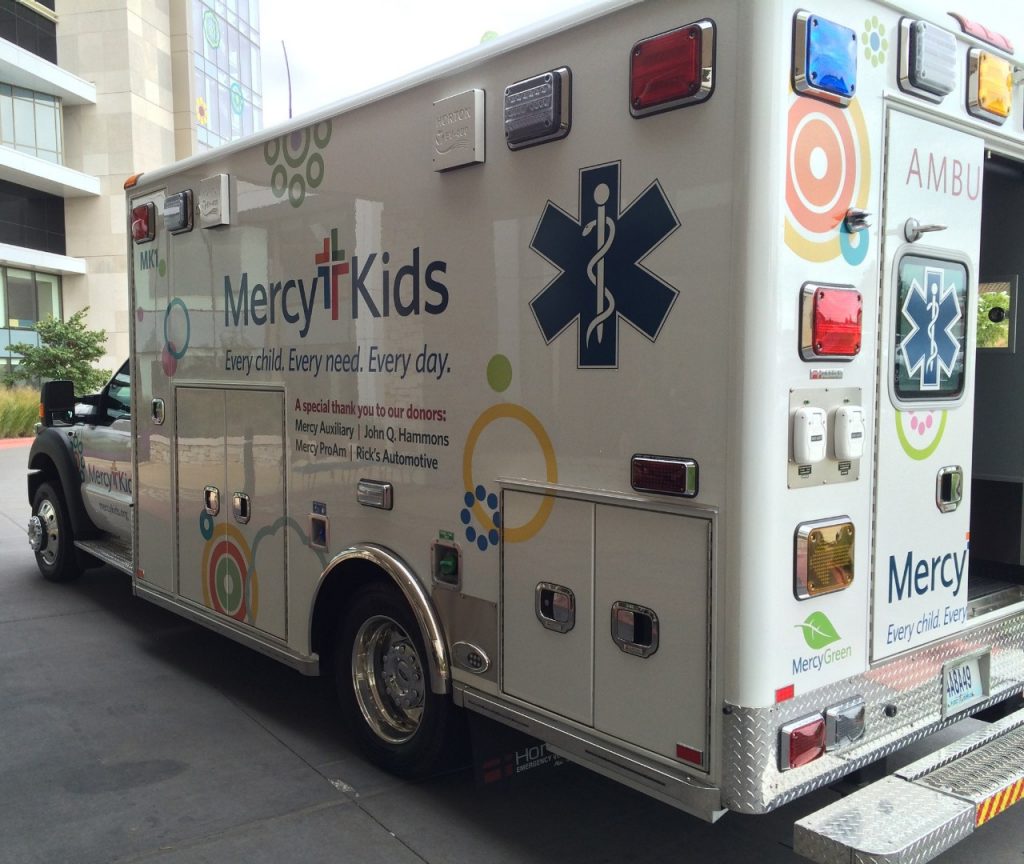 The Mercy Kids Transport Unit has equipment specially designed for kids from premature babies all the way to 17 years old. Another great feature: there's room for parents to ride with their children in the back, easing anxiety for both.
"Along with most of the tools of a pediatric ICU, we also have comforts to ease anxiety for our young patients," said Amber Jacobson, specialty care manager. "We've added safe seating so parents can ride in the back with their children, there's a DVD player to provide a distraction and we have blanket and fluid warmers."
The unit can transport an infant isolette or a regular stretcher, is equipped with extra insulation to eliminate road and environmental noises, and has a multi-band radio to ensure good communication throughout the state. It's also a "green" vehicle, with a power system that can operate without the vehicle's motor running, which decreases exhaust fumes at the referring facility and saves fuel.
Special thanks go out to the four donors who made the transport unit possible: Mercy Auxiliary, $155,000; John Q. Hammons, $100,000; Mercy ProAm $55,000; Rick Hughlett of Rick's Automotive, who has agreed to provide the maintenance for the vehicle for the first five years.
Media Contacts
Sonya Kullmann
Branson, Cassville, Lebanon, Mountain View, Rolla, Springfield, Aurora