October 14, 2016
Get in the spirit and support children in need by saving on Halloween purchases at a local retailer.
Spirit of Children is a program that provides fun and funding to its partner hospitals like Mercy Joplin during the Halloween season. Since 2012, Mercy Health Foundation Joplin's Child Life Services Fund has received more than $30,000 from Spirit of Children funds – all from coupons redeemed at Spirit Halloween.
Each 10-for-10 coupon redeemed at Spirit of Halloween, in the Northpark Mall at 101 N. Range Line near the TJ Maxx/Old Navy entrance, or at www.SpiritHalloween.com entitles the bearer to 10 percent off an entire purchase. The retailer will donate the amount saved to Spirit of Children.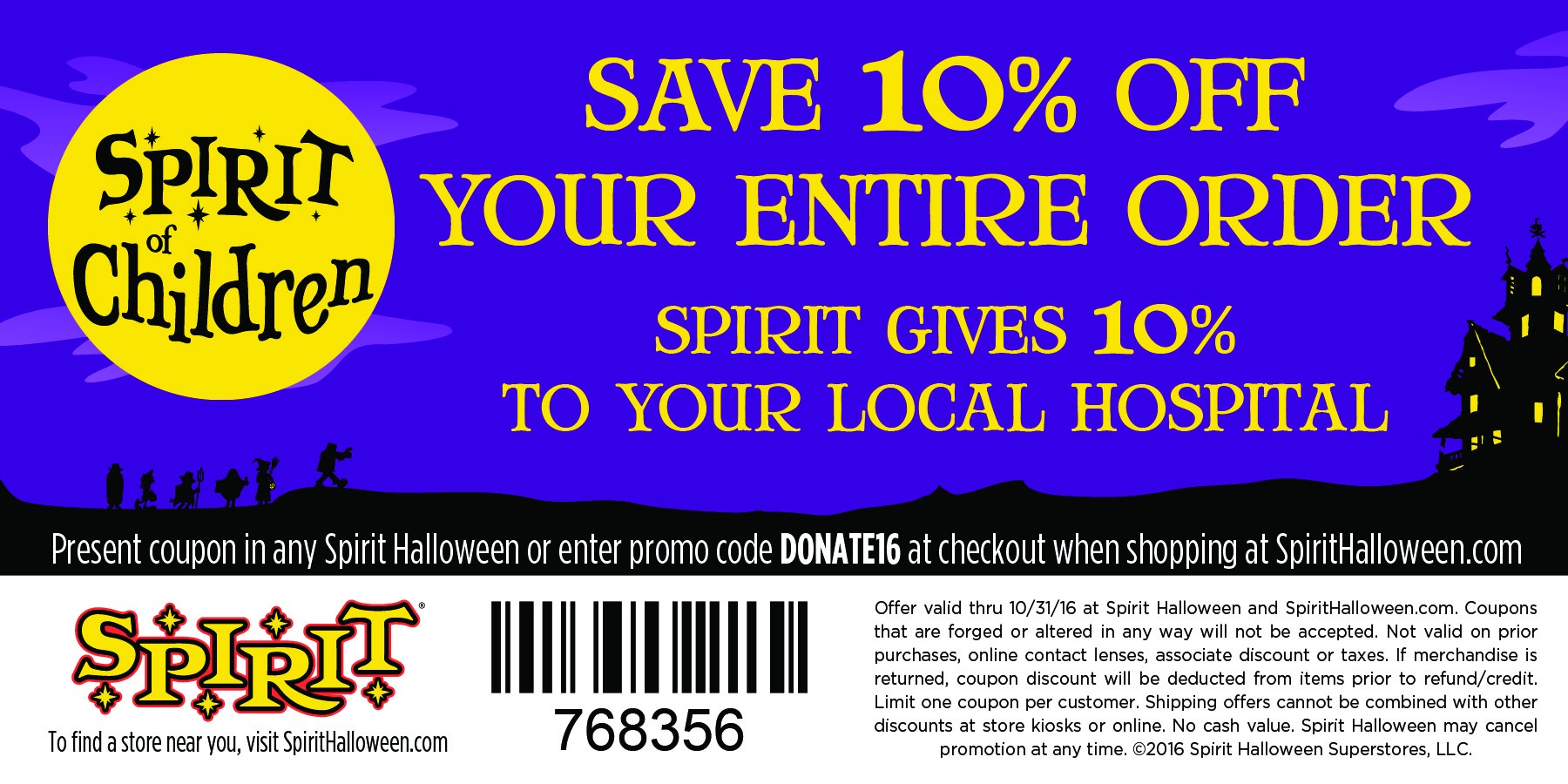 "Mercy Health Foundation is thrilled with the partnership with Spirit Halloween," said Miranda Lewis, executive director of Mercy Health Foundation in Joplin. "Thanks to their generosity, more than $30,000 has come back to Mercy's Child Life Services fund since 2012. We couldn't be more grateful for their investment into the health of our community's kids."
The fund allows for the purchase of pediatric equipment, activity items and educational materials for staff and families. Among other things, the fund has supported the purchase of car seats for families who otherwise cannot afford them.
Media Contacts