October 18, 2016
Joplin, Mo. – Mercy Clinic is meeting a growing demand for primary health care in the four-state region by opening a 14,000-square-foot, 30-room family care and convenient-care clinic at 202 E. 50th St.
A ribbon cutting and blessing was Tuesday, Oct. 18 at the clinic, next to the main Mercy Joplin campus. Family care hours will be 8 a.m. to 4:30 p.m. weekdays. Convenient care is expected to be offered from 7 a.m. to 7 p.m. daily beginning in December.
"Mercy has a long history of health care in the region and continues to invest in the Joplin community by expanding services," said Tracy Godfrey, MD, Mercy Clinic Joplin president.
Family care medical staff includes Dr. Maria Bruce, Dr. Andi Selby and family nurse practitioners Donna Schultz and Amy Buckner.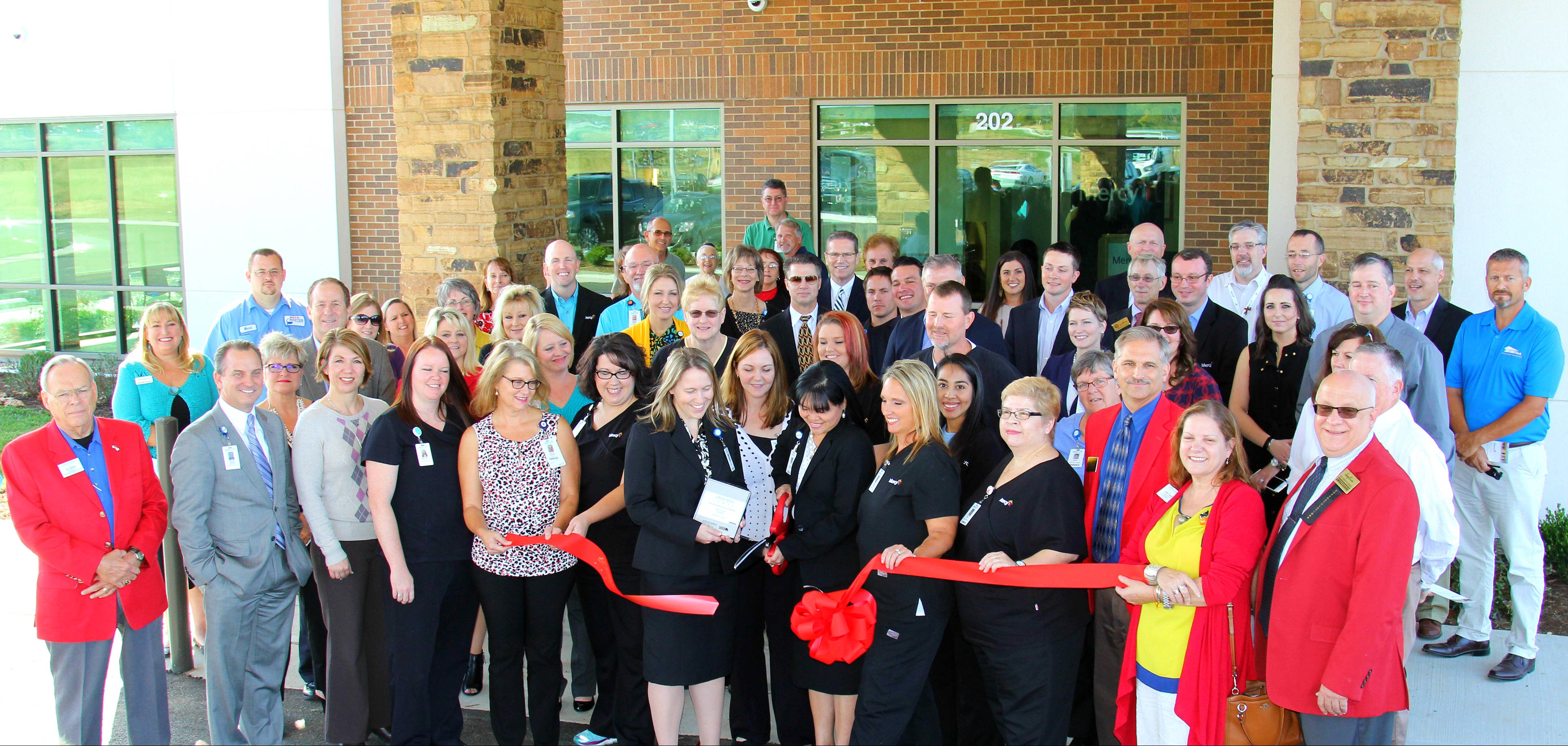 "I'm proud to be part of Mercy Joplin's newest facility to provide primary care and family medicine adjacent to our new hospital campus," Dr. Bruce said. "Mercy has the most amazing and outstanding primary care team. Our practice provides patients an atmosphere of hospitality, respect and trust. We provide the best quality of care our patients deserve – from treatment of acute and chronic illnesses to health promotion and disease prevention, as well.
As primary care physicians, Dr. Bruce and the other medical professionals at the new clinic can connect patients with Mercy's team of doctors, specialists and other medical staff, providing access to highly specialized care. The clinic team is supported by a full range of diagnostic laboratory and imaging services available onsite or conveniently located next door on the hospital campus.
Mercy is investing about $1 million in capital for furnishings, fixtures, equipment and technology in the clinic.
For more information, call 417-556-3400.
Media Contacts