October 21, 2016
By Mercy's Courtney Landsberger
For nearly 50 years, Dr. Larry Cartmell worked diligently as chief of anatomical and clinical pathology and medical director of the school of medical technology at Mercy Hospital Ada. Now – three months after his death –co-workers are hoping to carry on the legacy of the man who meant so much to so many.
Born in Pawnee, Oklahoma, Dr. Cartmell joined Mercy, then Valley View Regional Hospital, in 1969. While Dr. Cartmell wore a number of hats over the years, including chief of staff and county medical examiner, his wife says his favorite hat to wear was in the field of paleopathology – the study of ancient diseases in humans.
"He loved mummies," said Susan Cartmell, who says Dr. Cartmell stumbled upon his passion almost entirely by chance during a volunteer expedition with an organization called EarthWatch in mid-1980. "While he was there, he became acquainted with a paleopathologist from Minnesota and from that moment on, he was involved. It was just meant to be."
It is perhaps only fitting that Dr. Cartmell's final project involved the study of two mummies discovered inside a cast-iron coffin at Washington, D.C.'s famous Congressional Cemetery. Dr. Cartmell was personally invited by the Smithsonian Institute to lead the work.
"The Smithsonian Institute knew the bodies were inside the coffin through X-Ray scans, but they refused to crack it open until Dr. Cartmell was on site," said Renee Rackley-Allen, histology supervisor at Mercy who accompanied him on the trip. Also present was Dr. Kevin Maddox, a pathologist at both Mercy Hospital Ada and the Chickasaw Nation Medical Center with Southern Oklahoma Pathology Associates, Inc. Dr. Maddox says the coffin contained the remains of a woman and her 14-day old infant. The woman had been married to a Chilean ambassador.
"We know she was in her mid-30s and that she died four days after giving birth in 1851," said Dr. Maddox. "Her infant died 10 days later, but their cause of death remains a mystery."
The cast-iron coffin research team, as they became known, set out to collect tissue samples for an autopsy. After two days of research, and after the reburial of the woman and her child, the team headed back to the lab at Mercy Hospital Ada in mid-June. Weeks later, on July 7, 2016, Dr. Cartmell passed away.
"We were absolutely devastated," said Renee, who says the loss was felt across the community. "We didn't just lose a co-worker; we lost a member of our family."
Although Dr. Cartmell planned to retire in October, he vowed to complete the cast-iron coffin project. Today – his team is carrying on that mission with the help of Dr. Cartmell's son, Dr. Larry Cartmell Jr., who is a pathologist in Texas.
"He has really stepped in to help fulfill the role of his father," said Dr. Maddox. "I think he knows that this is what Dr. Cartmell would have wanted, and we are all more than committed to finishing this project."
The team doesn't have a timeline on when the research will be completed – they say they are still working to rehydrate all of the tissue samples so that they can be properly examined. In the meantime – they fill the void left by Dr. Cartmell's passing with stories of his kind and genuine nature.
"He would come into the lab every morning singing some goofy song or telling a goofy joke," said Renee. "Even though you may have already heard the joke a hundred times before – he would still tell it with a huge smile on his face. You couldn't help but laugh along with him."
It's that laughter Susan Cartmell says she misses the most.
"We laughed every single day," she said. "Even during bad times, we laughed. I am so blessed to have almost 33 years of a loving marriage."
For Dr. Maddox, he remembers Dr. Cartmell as a mentor and as the man who gave the young doctor a chance.
"He meant the world to me," said Dr. Maddox, "He convinced me to come to Mercy and he helped show me the ropes when I got there."
Susan added that if there is one thing anybody can take away from the life and work of Dr. Cartmell – it is to go out and find what you love.
"He was always telling people to go find their passion," she said. "He truly loved what he did – and he wanted others to feel the same."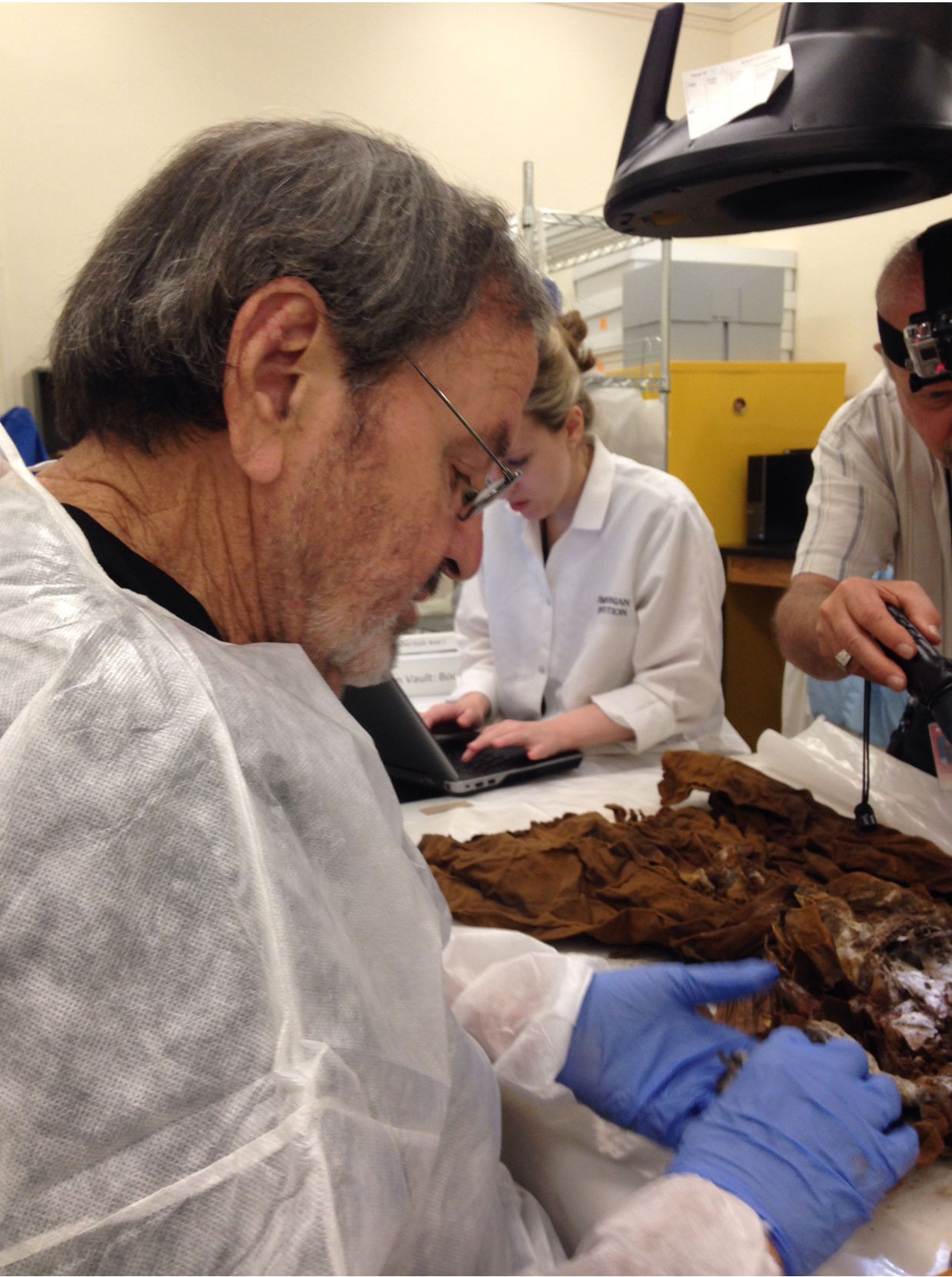 Practices
Media Contacts
Lindsey Treadwell
Ardmore, Healdton, Ada, Tishomingo