October 28, 2016
Sometimes, helping others heal can be as easy as donating an old pair of jeans or picking up a pair of scissors for a few minutes.
That's what Mercy co-workers in Springfield are doing as they donate a little time to an organization called Sole Hope. Founded by two Americans, the group is committed to fighting a tiny sand flea known as a jigger. Jiggers are found in sub-Saharan climates, and burrow into human's feet where they lay eggs. The infestation spreads, leading to painful wounds that are prone to infection. Children are often the most widely impacted, and treatment of the infestation is very painful.
The solution to preventing jiggers is simple: close-toed shoes that protect the feet. Contributing is as easy as following a template and cutting up an old pair of jeans.
"I heard about this problem and the solution during a church youth conference," said Julie Mercer-Kidd, director of Mercy Mission Services in Springfield. "We cut out shoes with our kids there and I knew it was something we could bring to Mercy. Our co-workers have been volunteering all over our community in celebration of Mercy's 125th anniversary. This is a way to expand that effort and give our time to children overseas."
In fact, the Sisters of Mercy are known as the "walking Sisters" because of their efforts to seek out those who need their help. Their ministry began in Dublin, Ireland, but within a few years quickly spread across the oceans to North America, South America and Australia.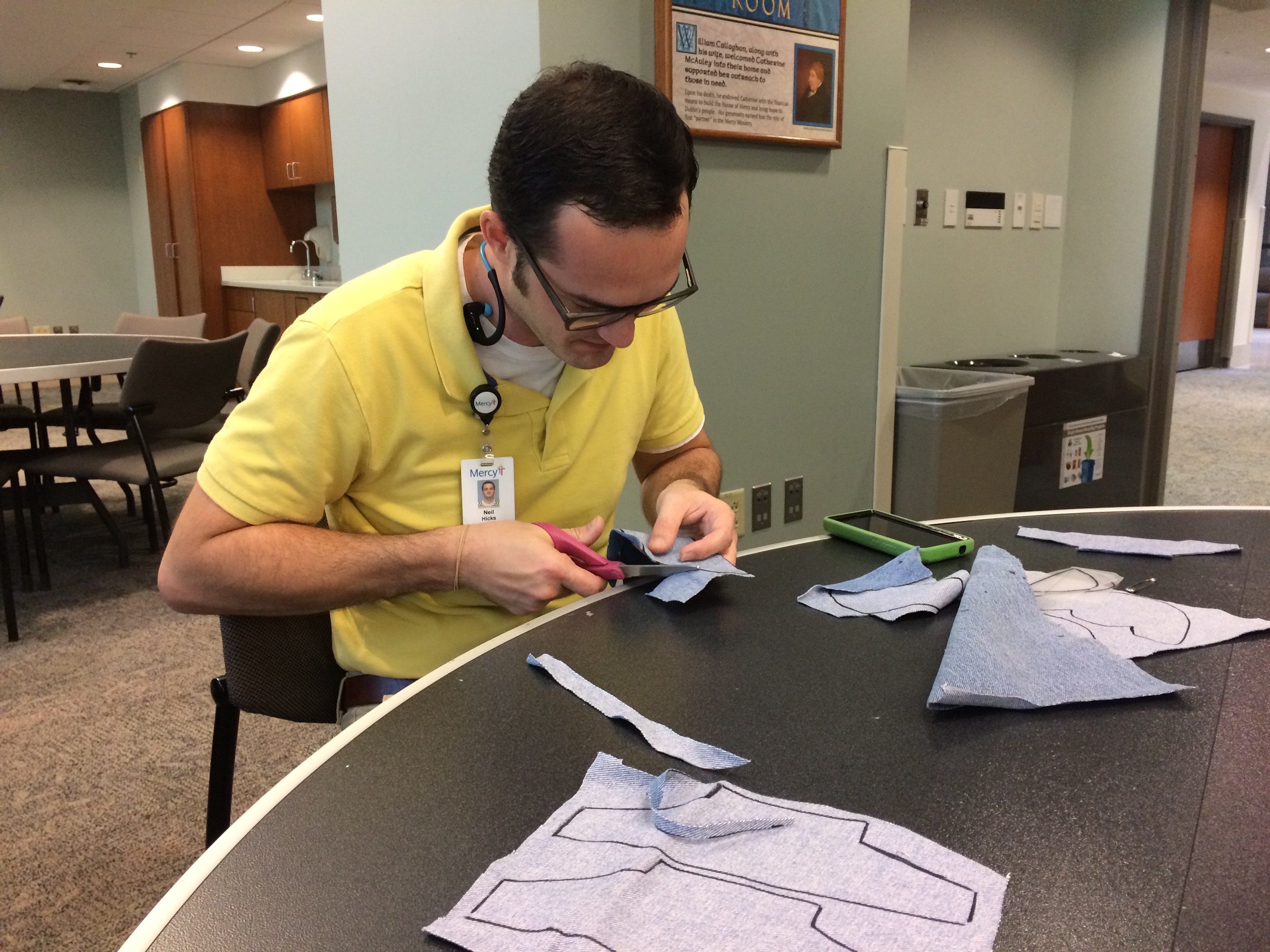 Media Contacts
Sonya Kullmann
Berryville, Branson, Cassville, Lebanon, Mountain View, Rolla, Springfield, Aurora