October 28, 2016
Fort Scott and other communities across the United States answered the call from State Farm® to submit grant applications for causes that would make a positive impact in their neighborhoods.
Of the 2,000 grant applications submitted to State Farm Neighborhood Assist program, Mercy Fort Scott's Home Health and Hospice "Caring for Caregivers" request is one of 200 selected for public voting. The top 40 vote recipients will be awarded $25,000. 
According to Michelle LeChevalier-Szabo, Mercy Hospice community relations coordinator, "The 'Caring for Caregivers' program would provide much needed support for caregiver's emotional, physical & spiritual wellbeing. 
Our small rural community has limited resources available and accessible to support caregivers of frail, chronically ill and disabled family and community members. We lack consistent educational programs to promote caregiver self-care and empower their wellbeing to enable caregivers to provide care over an extended period of time. Without adequate support services which focus on coping and maintaining emotional, spiritual and physical strength, caregivers struggle with burnout which impacts the quality and quantity of care offered to recipients."
Now through Nov. 4, anyone with a valid email address can vote for their favorite cause. Anyone voting is allowed up to 10 votes per day. On Nov. 30, the top 40 vote-receiving causes will be announced and a $25,000 grant will be awarded to the affiliated nonprofits.
"We ask for your support by logging into www.neighborhoodassist.com and voting for 'Caring for Caregivers,' the only Kansas grant submission to be a finalist for the Neighborhood Assist program," LeChevalier-Szabo added.
Grant submissions were received through State Farm Neighborhood Assist, a crowd-sourced philanthropic program that empowers communities to identify issues in their neighborhoods. The State Farm Youth Advisory Board, a group of 30 students who are passionate about social responsibility, reviewed the submissions and selected the top 200 finalists based on criteria they created.
The 200 causes have until Nov. 4 to rally votes and "Neighborhood Assist is another example of State Farm helping life go right in communities all across the U.S." said Jim Camoriano, State Farm spokesman. "Residents and friends of the Fort Scott area play an important role in inspiring people to rally and vote for this important cause."
For more information about the "Caring for Caregivers" grant proposal, contact LaShawn Moel at 620-223-8532 or LaShawn.Miller@mercy.net.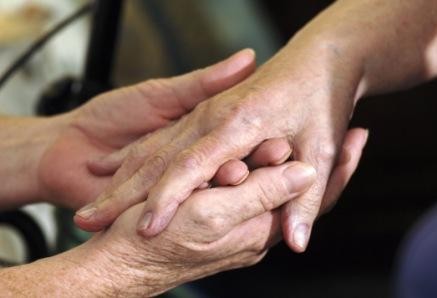 Media Contacts