November 11, 2016
JOPLIN, Mo. – A new program that is the first of its kind across Mercy and unique across the country will help medical professionals become diabetes experts.
The Mercy Joplin Endocrinology and Diabetes Center, under the direction of Dr. Gretchen Shull, has created the diabetes ambassadors program in an effort to improve the diabetic health of the community. The program is a training ground for nurse practitioners and registered nurses to become experts in diabetes management.
"They are trained in an endocrinology specialty environment and put into primary care locations," she said. "For diabetes patients treated in these settings, their condition can be better controlled with this program. We believe this also will help decrease readmission rates by as much as 50 percent."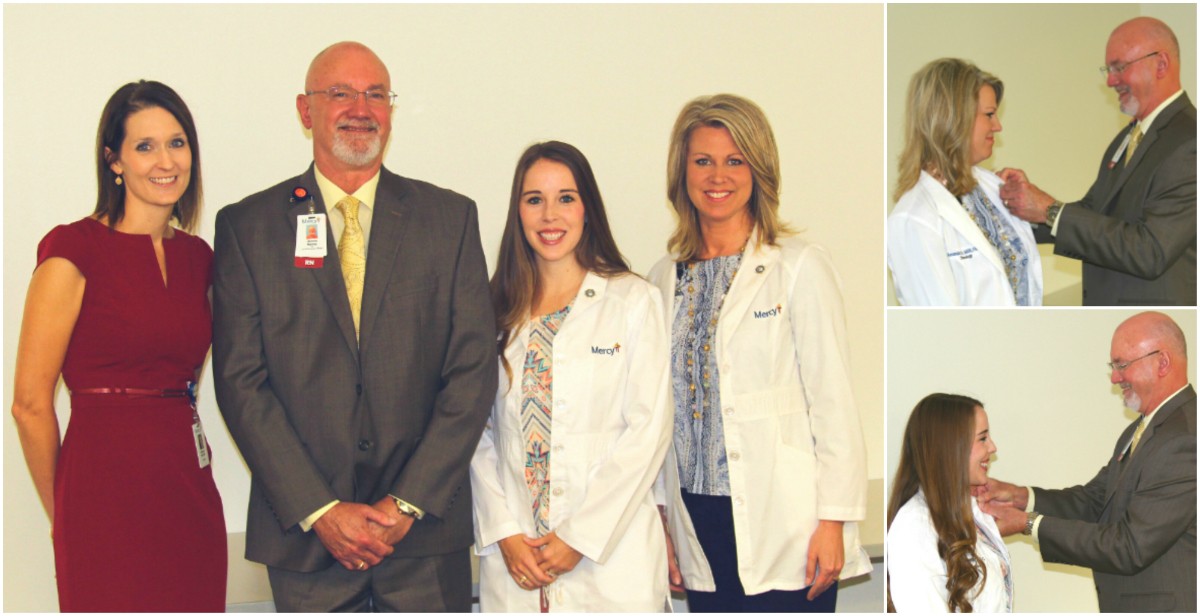 The program kicked off in November as part of National Diabetes Awareness Month. The first two diabetes ambassadors are Amanda Hunter, FNP-C, and Krystal August, FNP-C.
Hunter worked in endocrinology for three-plus years gaining diabetes experience as a registered nurse. Now as a nurse practitioner, she sees patients with specific diabetes concerns.
August is completing her training and will work as a chronic disease manager in primary care at Mercy Clinic Family Medicine – Stone's Corner in Webb City.
The goal is have a diabetes ambassador in as many primary care locations as possible in the Joplin region, Shull said.
For more information about the Mercy Joplin Endocrinology and Diabetes Center, call 417-556-8555.
Media Contacts