November 11, 2016
JOPLIN, Mo. – Whether it's her profession or her personal life, Kristin Evans is all about taking care of babies.
Evans, who works in the Mercy Kids neonatal intensive care unit at Mercy Hospital Joplin, embodies the important contributions her profession makes and is one of many across Mercy who are honored Nov. 13-19, 2016, during National Nurse Practitioner Week.
"We are a little more independent than nurses. We can do many procedures that physicians do, but we always have a collaborating physician," she said, adding that nurse practitioners help improve continuity of care. "Nurse practitioners are a good bridge between the nursing profession and the physician profession."
Beyond her NICU work in Joplin, Evans is involved with the March of Dimes and a non-profit she started three years ago in Northwest Arkansas, where she lives. The 11-year nurse practitioner received the 2016 March of Dimes Maternal Child Health Impact Hero Award for her efforts in furthering the organization's mission.
"What I'm doing is taking care of sick and pre-term babies. If we have the option to not ever have sick or pre-term babies, that would be the ultimate goal," she said, "so it's natural that I'm a big supporter of the March of Dimes."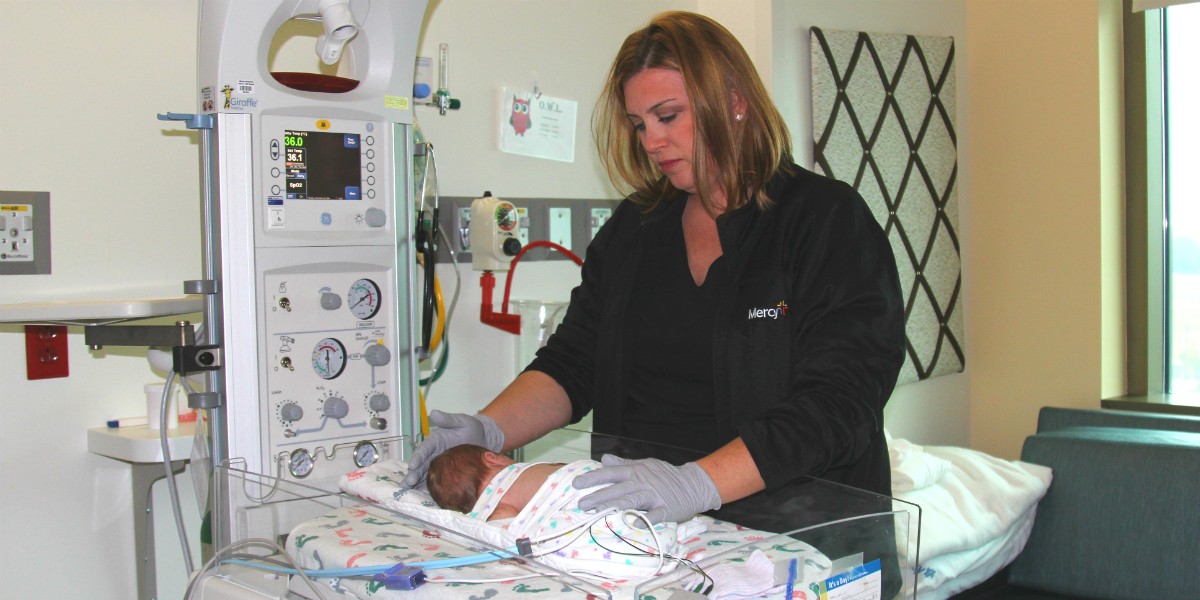 Evans serves on the Northwest Arkansas board of the March of Dimes, which funds lifesaving research and programs to end premature birth, birth defects and infant mortality. She also is dedicated to educating others in NICU units across the country.
"Nurse practitioners also are very important in helping provide continuing education and keeping health care on the cutting edge with all of the new research coming out," she said.
Evans established the Audrey Harris Vision to provide educational materials to NICUs and offer scholarships for nurses to attend professional development conferences. Her non-profit organization hosts the Audrey Harris Neonatal Nurses Conference every year in Fayetteville, Arkansas. Harris was a mentor to Evans.
For everything that Evans has done in her professional and personal endeavors, it's all because of a one-day observation in a NICU during nursing school.
"The babies are so fragile and the work is so intricate. I couldn't believe that the technology in the nurses' hands could take care of babies that small," she said. "I wanted to do that, too."
Media Contacts