November 15, 2016
Co-workers at Mercy recently completed a Mercy Gives Back volunteer project aimed to help the communities they serve. The project included the Mercy communities of Joplin, Lebanon, and Springfield, as well as Fort Scott, Kansas, where co-workers donated items to be used in "blessing bags" that were distributed throughout area homeless shelters.
Thanks to the generosity of co-workers, the organizers stuffed over 250 bags. The bags contained personal hygiene items, snacks, bottled water, band-aids, hand warmers, washcloths and lip balm. In addition, a huge box of socks, hats, gloves, toothbrushes, toothpaste, soaps and shampoo were separated into smaller boxes to share with Rare Breed, Watered Gardens, a children's' shelter, and Ministries of Fire.
"Mercy co-workers are known for their compassion and this was no exception," said Misty Allen, supervisor - eligibility services. "We received such an outpouring of love and donations, it was amazing to see and be a part of the project."
Credits for the blessing bags for the homeless project goes to organizers Shaylyn Addis, Sean Staton, Jodi Kensinger, Sherri Mims, Carol Meyer, and Amanda Darnold.
"I want to give a special thank you to everyone who donated to the project and those who helped assemble the bags. It warms my heart to know how many lives we are able to touch!"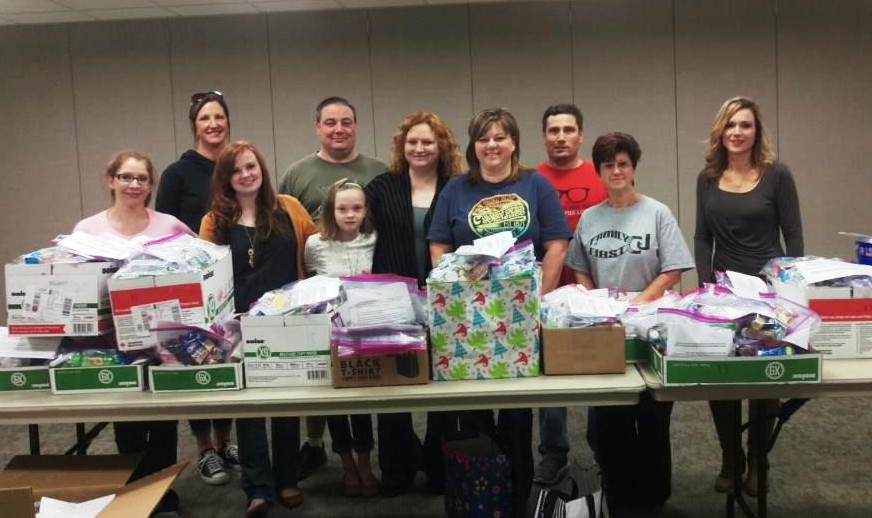 Media Contacts