November 16, 2016
By Mercy's Courtney Landsberger
It is a goal Debbie Pender, chief nursing officer for Mercy Hospital in Ardmore, has worked toward for years. She was recently named a Fellow of the American College of Healthcare Executives (FACHE), the nation's leading society for health care professionals.
"The ability to interact with a network of high caliber leaders is vital to our local hospital and to our community," said Pender, who has worked as a nurse at Mercy Hospital in Ardmore for a decade. "The distinction shows patients that we are committed to meeting their health care needs both clinically in terms of their actual treatment and professionally."
In order to be named a Fellow, Pender completed interviews, educational courses and was required to pass an exam – a process that took her more than three years. She is now one of only a few thousand health care executives nationwide with the distinction, and joins two other health care leaders at Mercy Hospital Ardmore with the honor.
"The health care management field plays a vital role in providing high-quality care to the people in our communities, which makes having a standard of excellence promoted by a professional organization critically important," said Deborah J. Bowen, president and CEO of ACHE. "By becoming an ACHE Fellow and earning the distinction of board certification from ACHE, health care leaders demonstrate a commitment to excellence in serving their patients and the community."
Pender is the first Mercy chief nursing officer (CNO) in Oklahoma, and the second CNO across Mercy's four-state service area to earn the distinction of a Fellow.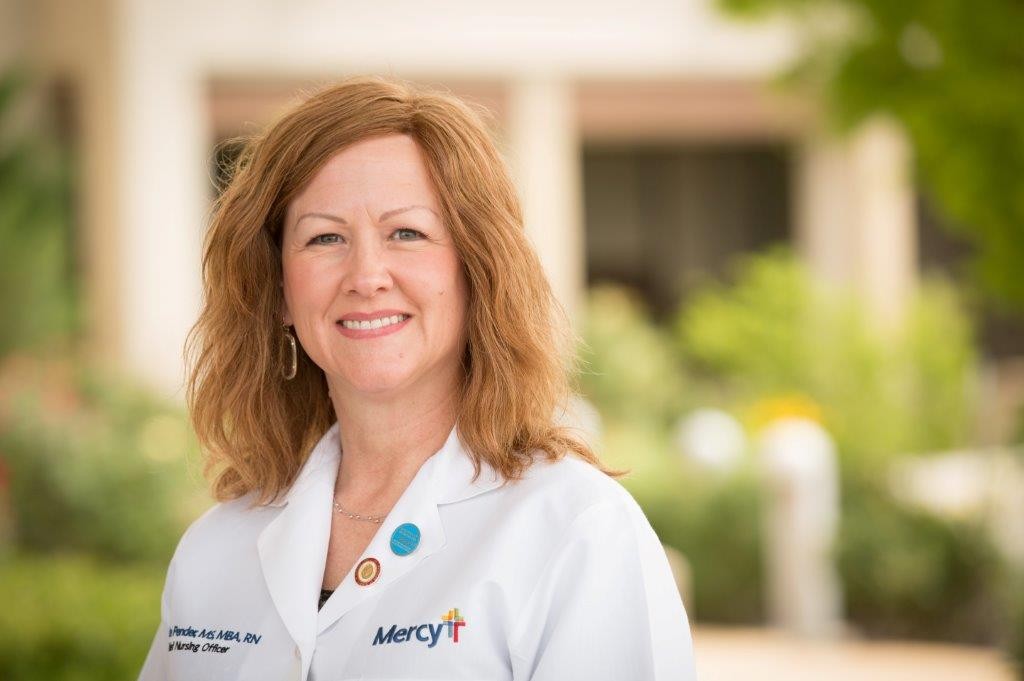 Media Contacts
Lindsey Treadwell
Ardmore, Healdton, Ada, Tishomingo