November 16, 2016
Mercy Hospital Lebanon registered nurse Ginger Porter has received the 2016 DAISY Award for Extraordinary Nurses! She was nominated by several patients from the OB unit.
One stated, "She was a godsend! I had to stay longer because of my condition. My mother had to leave after staying four days. I started crying and Ginger made me feel safe and secure. She warmed up my heating pad many times to control my pain."
Another patient stated that Ginger made first-time parents very comfortable during the birth of their son. Those parents said, "People will forget what you said. People will forget what you did. But people will never forget how you made them feel."
The non-profit DAISY Foundation, based in Glen Ellen, Calif., started the recognition program in 1999 to recognize the remarkable contributions nurses provide each and every day to care for patients. DAISY honorees are also given a sculpture called "A Healer's Touch," hand-carved by artists of the Shona Tribe in Africa. Each honoree and nurses on the honoree's unit also receive a Cinnabon.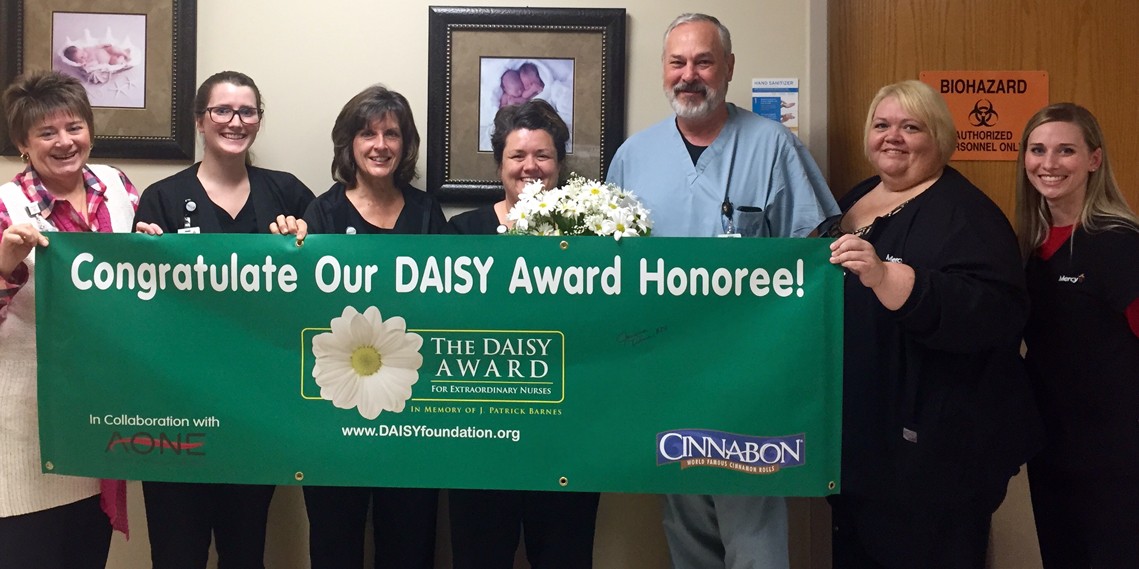 Media Contacts
Sonya Kullmann
Berryville, Branson, Cassville, Lebanon, Mountain View, Rolla, Springfield, Aurora